Philadelphia Eagles fans wanting to attend the 2023 Super Bowl should prepare to spend a big chunk of change, but celebrating at State Farm Stadium doesn't have to be as expensive as some offerings would lead you to believe.
According to Brian Wilkinson, a travel agent with Dream Vacations, one of the biggest ways to save money on a Super Bowl trip is to expand your flight options.
Seeking out flights with stops and booking with low-cost carriers like Frontier or Spirit will help curb expenses that nonstop or direct flights would tack on, he said.
Booking your flight several days to a week out from Super Bowl Sunday also would guarantee cheaper prices, and it serves as a great option for remote workers who are able to travel freely.
2023 Super Bowl fan packages:Take your Eagles pride to the Super Bowl with these fan packages. Here's how to get yours.
Other tips for a cheaper Super Bowl stay include looking for rental cars outside of airport options, staying in hotels in nearby cities further out from the stadium and traveling with a larger group of people to help share costs.
Drive instead of fly to the Super Bowl
For those of you thinking of skipping flights and driving to Arizona to save a few bucks, you might want to think again.
"It's a 35-hour drive. You're not gonna make this in a day," said Bob Older, president and founder of Creative Travel, Inc. "Where people think they're gonna save money to drive, from this area, they're not."
A drive of this length would take about four days round-trip, and factoring in the current cost of fuel and the distance, a ride to Arizona would run about $600 to $700, said Older, who added that even a car packed with several people who could take shifts driving would still be a bigger headache compared to flying.
The average cost of a roundtrip from Philadelphia to Phoenix is close to $700 with a short layover and about $3000 for a direct path.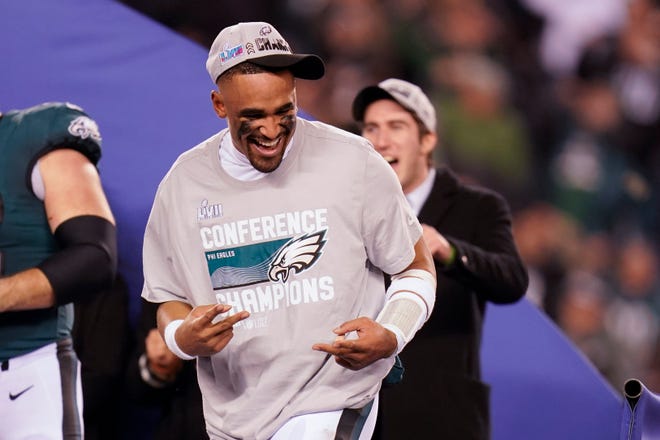 Older says that grocery shopping and making your own meals is another way to decrease the cost of your trip because you'll be able to avoid stadium food and drink prices and expensive dining options included in ticket packages.
Outside of these tricks, the cheapest Super Bowl experience would be to go to Arizona without a ticket now that cheapest prices hover around $5,000 and most all-inclusive packages are nearly $10,000. And prices are bound to increase the closer we get to Super Bowl Sunday.
2023 Super Bowl details:Everything to know about Super Bowl 2023: Prediction, date, ticket prices, performers
"Some people will spend that kind of money no matter what," said Older. "For the budget person, you're looking at a ticketless experience […] there are ways to do some trips to give people the experience and the feel of it."
In his 40-plus years in the business, Older said he has only sold a handful of complete Super Bowl packages compared to the non-ticket options people have chosen. What fans really want is just to feel like they are part of all the action and excitement.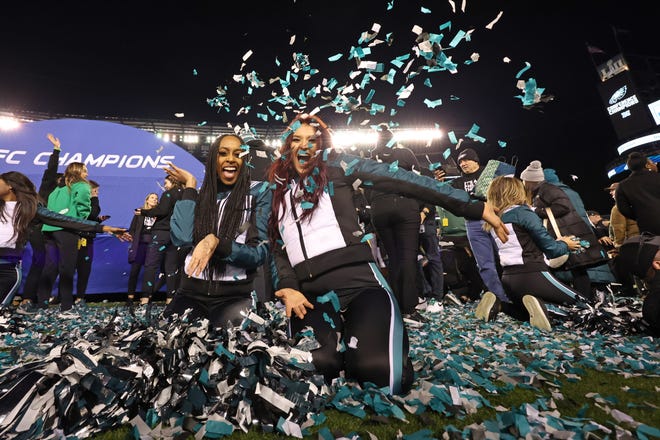 "There's gonna be 63,000-plus people at all the events that there are. That's not counting the non-ticket people," he said. "To get into a lot of things, you're gonna have to wait to get in, and you're not gonna have fun."
Older suggests hanging with locals in the area or tailgating at smaller, surrounding spots. You'll still be able to enjoy the fanfare but won't have to endure as much of a headache as those fighting for space in the crowded, all-inclusive hotspots. Prices will likely be cheaper, too.
"People want to go for the experience. People want to say, 'I went to the Super Bowl,' but you don't have to be inside," he said.
Going without a ticket
Going ticketless doesn't have to be a bad thing. You might even end up with a cheaper game ticket than if you bought one beforehand.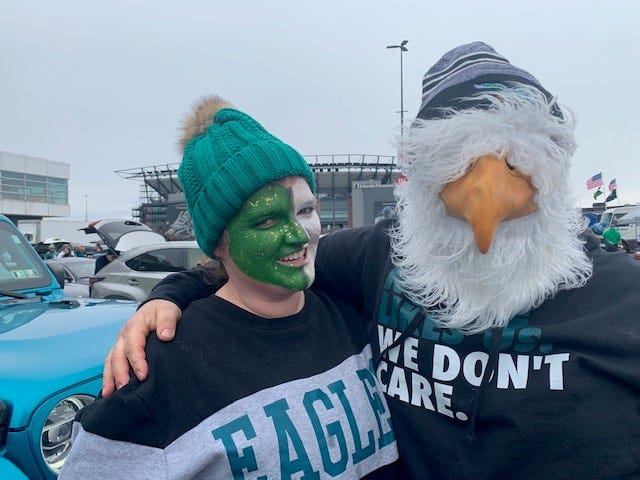 "Day-of, if there's anything left, that would be the best time to negotiate, because the people are going to be stuck with them," Older said of fans still selling tickets on gameday.
Super Bowl 2023 odds:Looking to wager on Eagles-Chiefs player props for 2023 Super Bowl? Here are our 3 best bets
In the end, the best option for saving on trip costs might be celebrating at home with your friends or opting for local watch parties.
Older has been advising his friends to save on Super Bowl travel and instead choose to hang out with their flatscreen at home with friends or venture to a local bar to watch the game with Philly fans.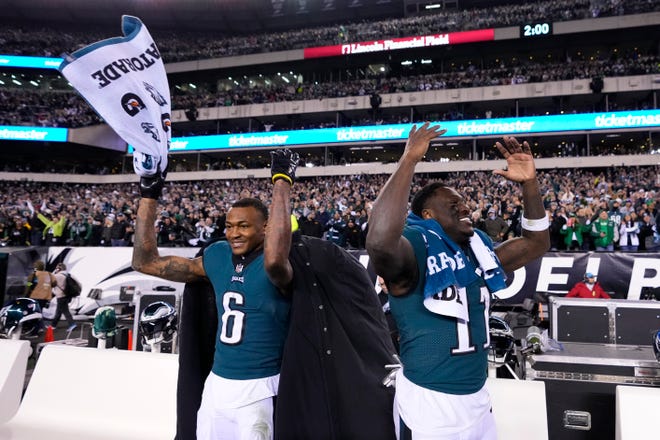 Not only do you get to be comfortable and save thousands of dollars, but you can still get the experience of rooting for your favorite team and experiencing the excitement of the game.
Eagles fans might even end up with local Eagles-related events to look forward to or perhaps a special offering at Lincoln Field, said Older.
However you choose to enjoy the 2023 Super Bowl, there's sure to be no shortage of Philly pride whether you're near or far, and that might be the best part of Super Bowl Sunday anyway.