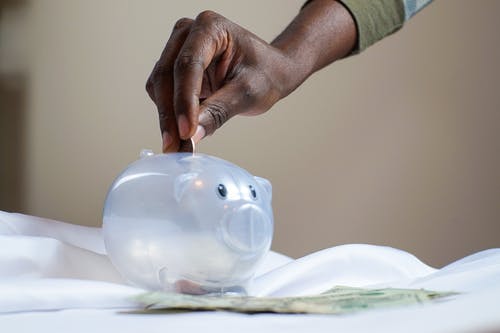 Post Views: 164
Saving money isn't difficult once you develop the right system. The best way to manage money is to get a clear picture of how much money is coming in and how much is being spent and create a budget. Once you have a budget in place, you can start finding ways to save money. Take a look at some effective ways that you can save on upcoming expenses and keep more money in your pocket.
Get a better rate on your loans.
There are several factors taken into account by lenders when assessing borrowers. A great way to save money on your monthly expenses is to refinance any type of loan that you have. You can use a mortgage refinance calculator to see how much you could save if you qualify for a lower interest rate.
You can also lower your monthly car payment by refinancing at a lower interest rate. Student loans can eat a lot out of your monthly income, but the good news is that lenders do offer income-driven repayment plans that can significantly lower your payments.
Before committing to any type of monthly repayments, it's a good idea to shop for different options. Several factors contribute to how much you pay for a monthly pickup truck insurance policy. The make and model, the insurance provider, and your driving record all factor into how much truck insurance costs. Your personal information such as age, gender, credit score, and location is also considered.
When it comes to cheap pickup trucks to insure, 360 Quote offers their comparison of the cheapest pickup trucks. The Nissan Frontier, GMC Canyon, Ford F-150, and Toyota Tacoma all make the list of cheap trucks. Keep in mind that new pickups are more expensive than used pickups. Other factors to consider are whether the tuck is automatic transmission, 4wd, crew cab, the distance to be driven, and how much horsepower it has.
Switch your service providers.
A great way to save money on your phone bill is to change your plan and remove insurance. If you won't face an early termination fee, you might consider changing cell phone carriers. You can save big in the long run by bundling your cable and internet services.
Most cable packages have too many channels to watch, which means you can downgrade to a more streamlined plan and save. Many providers offer discounts and special promotions for combining your cable and internet. Being more conscious of your energy usage and making little changes to consume less energy can save you hundreds on your electric bill annually.
Cut back on discretionary spending.
You'd be surprised how much savings you'll discover by cutting back on discretionary spending. Take a look at which nonessential expenses you can dial back. Commit to taking your lunch to work and cooking at home, and treat yourself to dining out once a month.
Rather than buy your coffee every day, take a thermos with you. Cancel any subscriptions and memberships that you aren't using to the fullest. Save on your entertainment expenses by looking up community event listings and taking advantage of free happenings.
Get into the habit of waiting a few days to make a tempting nonessential purchase. Make it difficult for yourself to impulse shop online by deleting all of your card information. Rather than save your billing and personal information on your favorite websites, manually enter your payment information each time.
Waiting to make a purchase is often more gratifying than buying something at the moment. Finding the best magnetic blocks that will give your toddler a hands-on learning experience takes a bit of looking. Magna-Tiles are the original magnetic building blocks that allow toddlers to build 3D structures. The unique cubes feature magnet strips that make it easy to create unique shapes while engaging fine motor skills and fostering interest in STEM topics. Investing in an innovative set of magnetic wooden blocks is a great way to give your kids hours of off-screen imagination.
Try out some of these money-saving tips and see how much you lower your upcoming expenses.