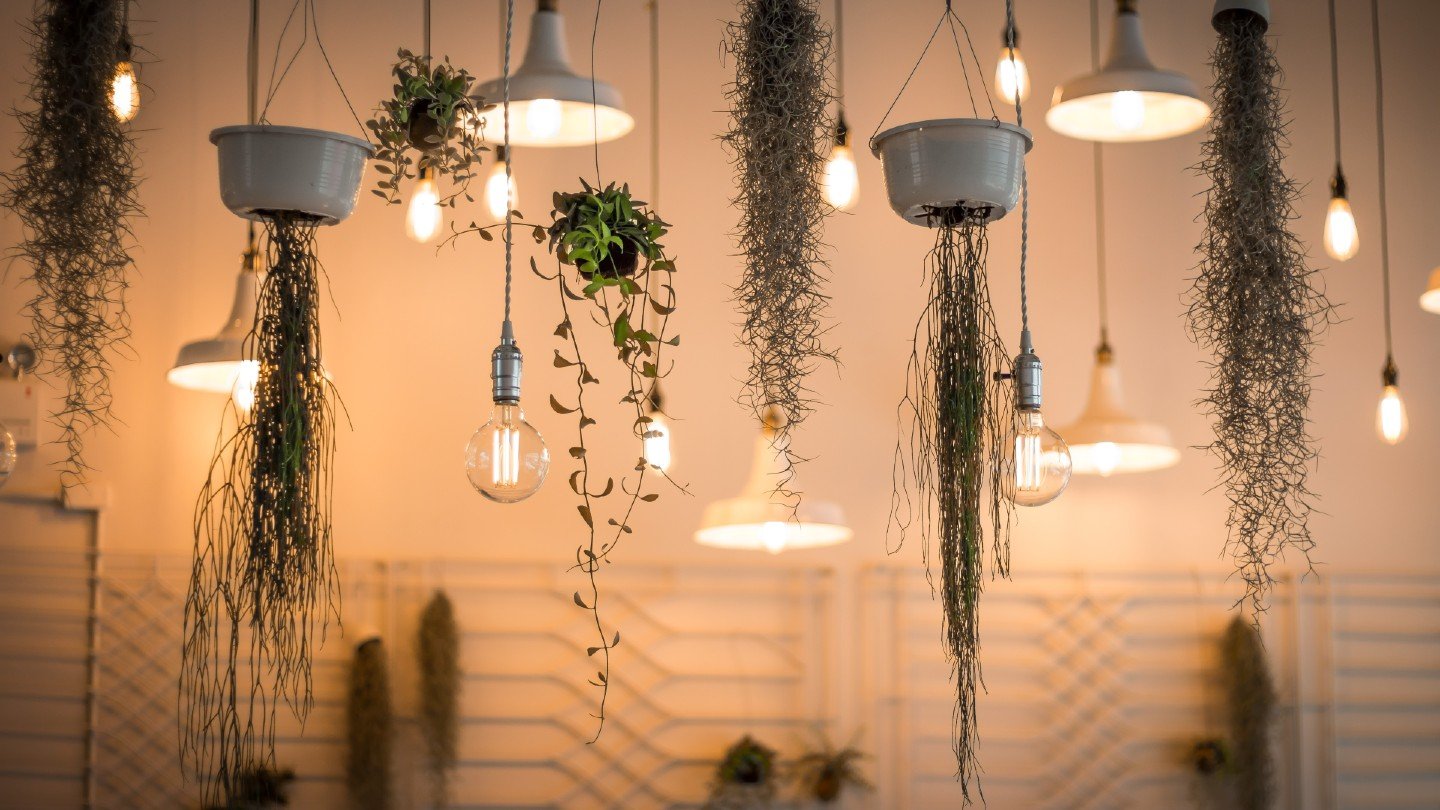 Understanding your energy bill can help you save money every quarter without sacrificing comfort in your home. Lighting around the household is one area that doesn't often get much thought, but there are a number of options that can help you cut costs while keeping your home well-lit.
We've collected some energy saving tips to help you save money on lighting, ranging from what kind of lights you use to how you use them.
Find the right lights for your home
Replace old halogen globes with LEDs or compact fluorescent lights
Reduce wattage
Don't over-light rooms
A good starting point for saving money on lighting is checking what your current situation is. If you have old halogen globes installed, consider switching them out for LEDs or compact fluorescent lights (CFLs). Not only are LEDs and CFLs more energy efficient, but they have a longer lifespan, lasting between 4-30 years compared to a halogen globes 1 year average.
Over-lighting your rooms can be another energy-waster, and it can come in two different forms: the number of individual globes in a room and the brightness of your lights.
If your room is so bright the light can be glaring, it might be worth considering a drop in wattage of your globes. Light fittings that obstruct a globe may also affect the brightness of the room, swapping them out for something clearer or less obtrusive may allow you to lower the wattage of your globe and save on energy costs.
In terms of having too many globes in a room, the option for more switches may help you cut down on energy consumption. Rather than having a switch control every single light in a particular room, you could have two switches that each control half of the room. That way when you don't need the full brightness of your lights, you're cutting out half the energy being used unnecessarily.
Dimmers, timers and sensors on your lights can save money
Invest in dimmers for when you don't need full brightness
Timers and sensors can cut costs when lights are left on accidentally or are only needed for a short period of time
Turn lights off when not in use
There's no surprise that turning off your lights when not in use will cut your energy costs, but investing in a timer or sensor lights can make that even easier. Whether you're in a household where lights are often left on or you've accidentally left rooms lit up all night long, timers and sensors can automate the process and ensure lights are switched off.
In terms of dimmers, they allow you to choose how much light you need out of your globes, meaning you won't necessarily be using (or paying for) the full energy cost of your lights when you don't need full brightness. You won't need to fork out money for an electrician if you're handy, either, as installing dimmers can be a relatively simple DIY project.
Keep lights clean and encourage natural lighting
Dusting bulbs regularly increases efficiency and lifespan
During the day, open blinds and shutters to let in sunlight
When cleaning the home, dusting off your light globes may not be something that comes to mind. Keeping globes clean not only makes them more efficient and improves the brightness you'll get out of your bulbs, it also improves their lifespan. Not only could you be cutting costs on your energy bill by ensuring your globes are regularly dusted, you could also be saving money on purchasing new bulbs.
You can also consider letting more natural light into your home to cut down on energy usage during the day. Open blinds and shutters, and keep your windows clean to ensure light can filter into your home. There's no need to worry about your energy costs if you let the sun do your lighting for you!
For outdoor lighting, go solar
Solar lights can power themselves, keeping them off your energy bill
If you've got lighting outdoors, consider switching it to solar-power if it's an area that gets adequate sunlight. Most common in gardens, pathways or driveways, solar-powered lights draw in sunlight during the day to charge, and use that light to power them at night.
There's a range of varieties available in solar lighting, so you can find one that suits your needs. Some even feature timers, so you can simply set and forget.
Looking for more ways to save money on your energy bill? We've collected winter energy saving tips from a financial expert, or you can read up on the running costs of different household appliances to see where you can cut costs.
To find and compare energy providers and plans, head over to our energy hub or make use of our handy comparison tool below.