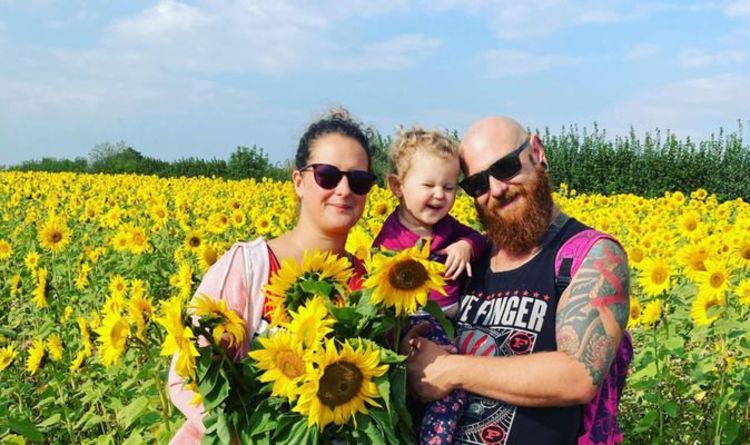 The 34-year-old ex shopaholic from Somerset used to spend £200 per month on nights out and £150 on new clothes but changed her habits in order to save up and buy a property, putting down an impressive £50,000 deposit.
And, although they have had to make a few compromises to reach their goal, they have still found a way to afford some of life's luxuries – but for a fraction of the price.
Fiona Hawkes states it wasn't easy, but it was worth it, and said: "It was a complete lifestyle overhaul for us.
"We made lots of drastic changes, like getting rid of two cars and instead sharing one between us.
"Instead of going out weekly with friends, we stayed in and hosted them which saved so much money."
READ MORE: People receiving Child Benefit and Tax Credits must act now
"For a night in, I was able to get beers and snacks for just 40p after the cashback.
"It helps with food shops too. For example, just this week I combined offers on an app in a supermarket to get four casserole mixes for 5p each instead of 90p each."
It took them five years but eventually the couple saved £50,000 to put down a healthy deposit on their family home.
It inspired Fiona to quit being a chef altogether – now she is a money saving blogger, sharing tips and tricks to help others live a better life on a budget.

She has some great advice for others who are looking to live well for less, become debt free or save up a sizable sum of money.
She says: "One thing that can really help is breaking your goal down into smaller chunks, so rather than being overwhelmed thinking you need to save a £30k deposit, do it in £100 or £300 chunks.
"These quickly add up to a healthy amount."
And, having the odd treat can keep you going, she adds.
"Sticking to a money-saving journey can be really tough whether it's saving for a deposit or paying off debts.
"Life can feel boring if we deny ourselves absolutely everything so make sure you budget for the occasional treat.
"It doesn't have to be huge, but you'll appreciate it more.
"For example – if you usually have one takeaway a week, cut back to once a month, you'll save money and look forward to it even more."
Do you want to share your story with Express Money? Get in touch by emailing personal.finance@reachplc.com. Unfortunately we cannot respond to every email.