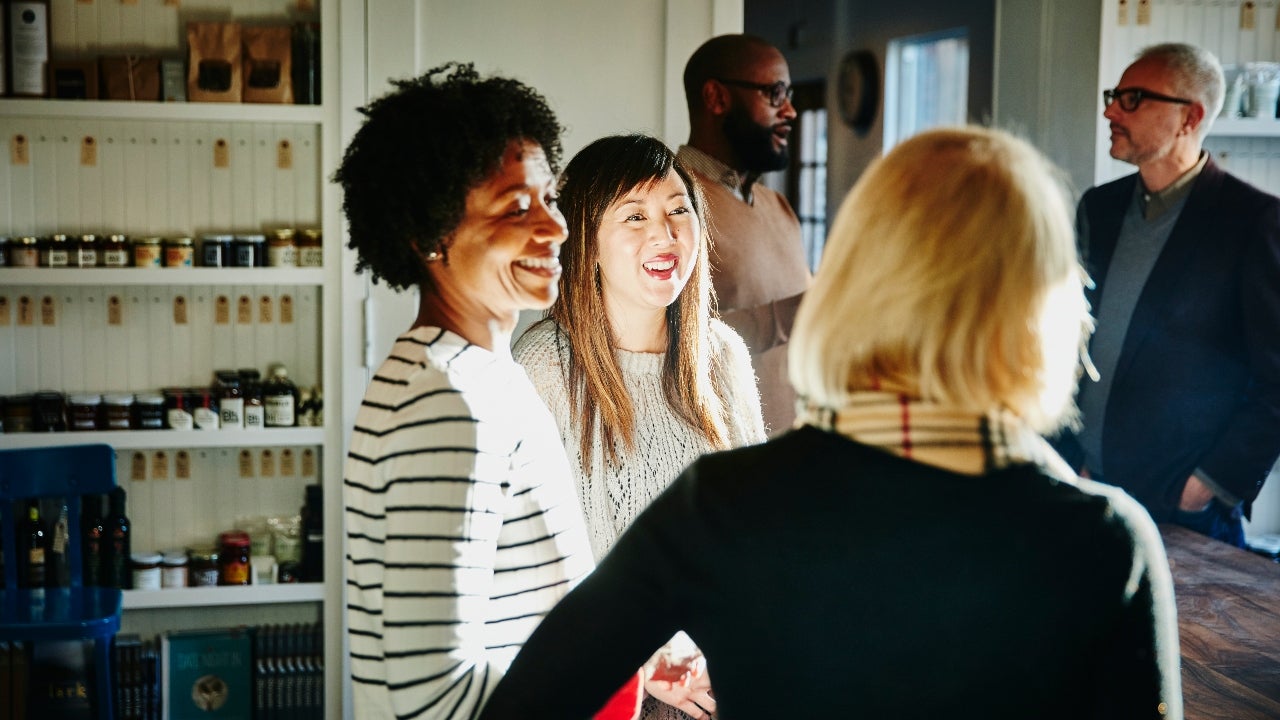 As the holiday season moves into full swing, you might have your eye on a big gift for yourself: your first home. At this time of year, though, saving for a down payment and closing costs can seem like an impossible balancing act. Rather than putting off your home-buying plans until the new year, make adjustments to your seasonal spending and save more for a home with these tips.
1. Limit spending ahead of time
When you embark on a road trip, you have a destination in mind. The same should be true for holiday shopping: You need to have an end goal of how much (or how little) you want to spend.
While the average adult in the U.S. plans to spend just over $997 for the holidays this year, according to the National Retail Federation, you don't have to spend anywhere near that much. Bankrate's guide to saving money during the holidays can help you find ways to cap your expenses, and at the same time, use Bankrate's down payment calculator to get an idea of how much you need to set aside for your home.
Along with imposing a limit on holiday spending, stick to using cash or your debit card when making seasonal purchases. The act of handing over real dollar bills or seeing money immediately leave your checking account can help curb the desire to spend. If you're going the cash route, an envelope budget can help you split up your money into categories while you shop.
Another trick to limit spending: Disable push notifications and location-tracking from any retail apps on your phone, which helps you avoid advertisements about sales that could entice you to spend more than you planned to.
2. Set everyone's expectations
If there are expectations related to how you typically give gifts for the holidays, dispel those by sharing your home-buying plans with everyone on your list. Along with helping your loved ones recognize why this year might be different, you'll help them understand what's on your own list: cash for a down payment. (If a family member or friend plans to make a sizable contribution to your down payment for the holidays, make sure it is documented in a gift letter.)
In your family or friend group, consider implementing a maximum price on gifts this year, too. If setting a limit feels uncomfortable, know you're not the only one who wants to save money. A Bankrate survey earlier this year revealed that more than 50 percent of Americans regret either not saving enough or taking on too much credit card debt.
Whether or not the dollar limit sticks, you can save even more by hosting a Secret Santa exchange, which limits the need to buy for multiple recipients, and delivers a bonus benefit of mystery and fun to the festivities.
3. Take advantage of free (or almost-free) fun
Many consumers are looking for different kinds of "gifts." In fact, a 2020 survey by Lincoln Financial Group revealed that 57 percent of Americans didn't want material gifts. Instead of exchanging presents, think about sharing experiences with your loved ones. In many cases, these experiences are more memorable, and much more affordable.
To start, look for excursions through your local tourism bureau. Most bureau websites feature an events calendar detailing free (or less expensive) seasonal outings, such as tree lighting ceremonies, holiday markets and pop-up ice skating.
Another money-saving experience: Skip the higher-priced bill of going out for dinner and invite your friends over for a holiday potluck. Divvy up individual courses or desserts so everyone shares the expense.
Likewise, there's no shortage of holiday-themed movies to ring in the season, especially on streaming services. Instead of going out to a seasonal performance or a movie, invite everyone to your place for a small-screen event.
If you're particularly skilled, you might consider offering your time as a gift, too. Does someone on your list need a dog walker? How about a babysitter? Think about offering the kind of gift that doesn't involve wrapping paper — it'll be appreciated by your loved one, and open up more room in your budget to save.
4. Get thrifty
Whether you're bringing in holiday cheer with decor or trying to find the perfectly ugly sweater, you don't have to buy new for things to feel new. According to Accenture's recent holiday shopping survey, more of us are open to thrift store purchases, with 37 percent of Americans — and 50 percent of Americans under age 40 — planning to buy secondhand clothing this season.
Head to your neighborhood thrift store to browse for decorations and apparel, or explore sites like Rent the Runway and Nuuly, which allow you to rent high-end fashion for a lower price — a smart strategy for clothing you might only wear once. Don't forget to search Facebook Marketplace, Craigslist, Poshmark and eBay, which can also help you find secondhand items.
5. Establish habits to use all year long
The benefits of adopting healthy spending and saving habits now can extend well beyond the holiday season.
By learning to follow a budget, for example, you'll be able to refine it after the holidays and continue to hold yourself accountable every week of the year — a valuable skill for when you become a homeowner. By avoiding racking up credit card debt for holiday purchases, you'll lower your credit utilization ratio, which can increase your credit score, giving you an advantage when it comes time to find a mortgage and get the lowest possible rate.
Bottom line
The holidays happen every year, but what makes them special doesn't involve Black Friday discounts or over-the-top spending. Reframe your budget to focus less on buying gifts and more on saving money. When your savings add up to enough to cover your down payment, you'll be able to host next year's holiday dinner in your brand-new home.
Learn more: