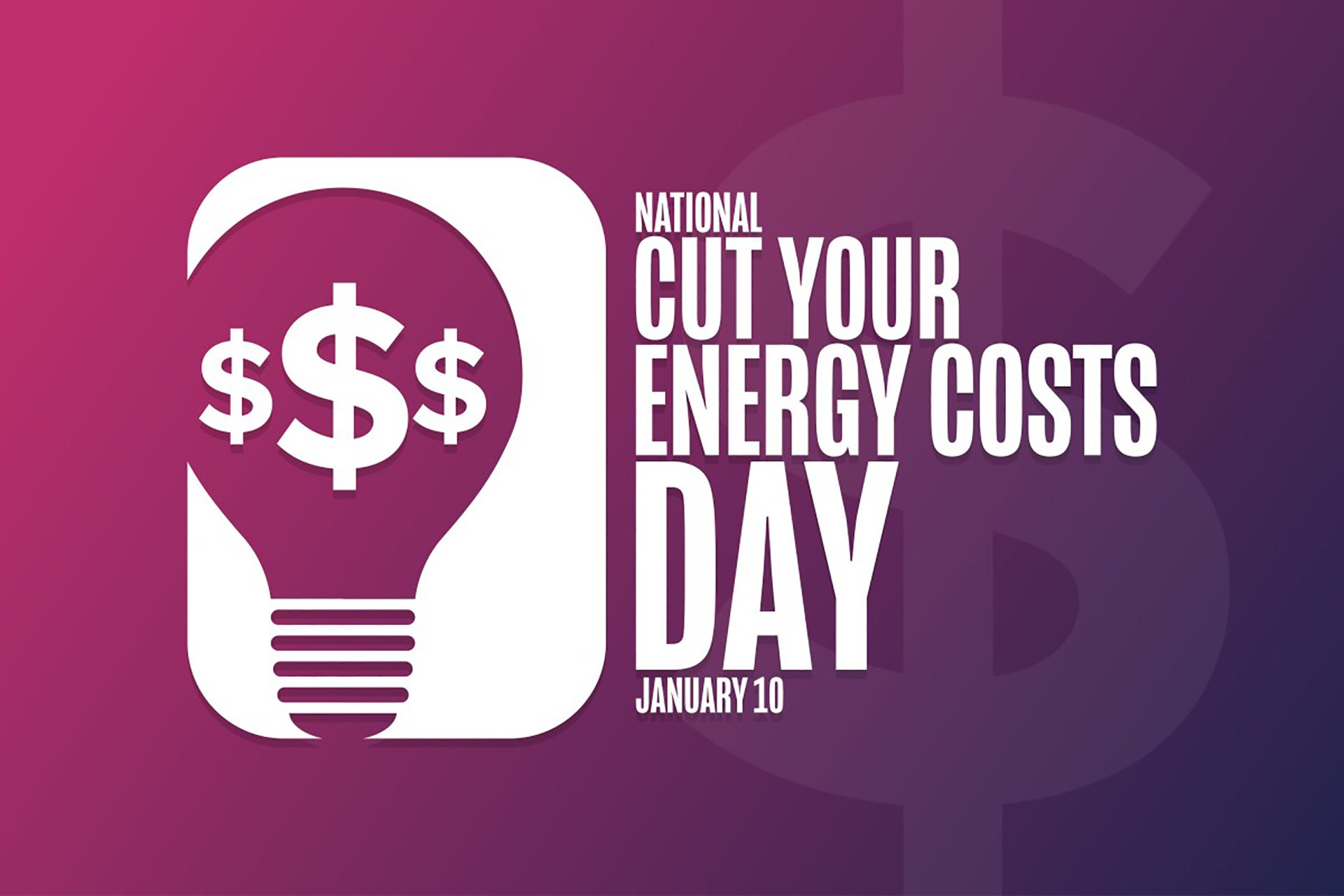 The content below has been provided by PSEG Long Island and has no editorial input from News 12 Long Island.
It's a new year, and in recognition of National Cut Your Energy Costs Day – Jan. 10 – We are sharing tips for customers to save money and reduce their energy consumption every day of the year.
National Cut Your Energy Costs Day was launched to encourage consumers to explore energy- saving opportunities. In the past eight years, since PSEG Long Island was established, business and residential customers throughout Long Island and the Rockaways have done just that. More than $380 million in rebates have been distributed to customers through PSEG Long Island's energy efficiency programs. That's a savings of more than 2.1 billion kilowatts of energy since 2014 – and enough electricity to power more than 270,000 homes for an entire year.
These tips can help customers save money and energy any time of year:
– Replace inefficient incandescent light bulbs with LED bulbs since, according to the U.S. Department of Energy, lighting accounts for about 15% of the electricity used in the home, and LEDs use approximately 75% less energy and last up to 25 times longer.
– Reduce "phantom power" by using energy efficient power strips or unplugging electronic devices when they're not in use. Items plugged into outlets use electricity even when they're turned off.
– Use a programmable thermostat to automatically manage your home's heating and cooling needs. ENERGY STAR estimates that properly used programmable thermostats can save about $180 a year. In addition, PSEG Long Island offers rebates on smart thermostats.
– Lower your thermostat by just one degree to potentially reduce your heating bill up to 3%. Lowering it two degrees during the day and five to 10 degrees at night will save even more.
– Install timers and motion detectors to automatically manage indoor and outdoor lighting and help ensure lights are not on when they're not needed.
– Ceiling fans can be used to save energy in winter. Setting a fan to rotate clockwise on low pulls cool air toward the ceiling, pushing warm air down into a room.
– Seal windows and doorframes with weather stripping or caulk, and remove or cover window air conditioners to help to prevent drafts that waste energy and money.
– Install a high efficiency air source heat pump (ASHP) to lower energy usage, save money and provide greater comfort in cold and hot months. Robust rebates are available from PSEG Long Island's Home Comfort Program for ducted ASHP units, ducted geothermal heat pumps and ductless mini split systems. Additionally, PSEG Long Island's Home Comfort PLUS program offers enhanced rebates for customers who meet certain income qualifications.
Independent annual evaluations by Demand Side Analytics (DSA) have found PSEG Long Island's energy efficiency and renewable energy programs to be cost-effective and energy-saving. DSA's 2020 evaluation showed that PSEG Long Island Energy Efficiency Program, including rebates, generated $1.74 in benefits to society for every $1 in costs to operate the program.