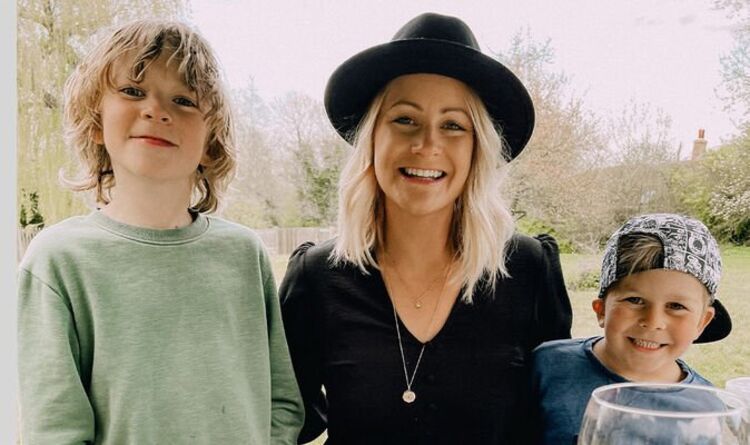 With the Easter school holidays already upon us, many parents will be looking for ways to socialise on a shoestring during the school holidays. As the cost of living crisis continues to bite, one mum has told Express.co.uk how she has fun with the family without breaking the bank.
Thousands of people follow Lara Jarvis's parenting adventures on YouTube and Instagram and love her tips for living her best life on a budget.
Her YouTube channel has accumulated 60,000 subscribers, and she also has 28,000 followers on Instagram.
She shared some tips to help people save money during the school holidays.
Ms Jarvis said: "As with most things when it comes to being savvy with money, planning is the best tool you can use to save yourself some cash."
READ MORE: £150 council tax rebate is due in April – don't miss out
Lara also finds her food bill rockets during the school holidays – something most people would like to avoid right now.
She told Express.co.uk: "The weekly food shop rockets during the weeks that the kids are off school, but there are a number of tricks I use to try and keep the bill as low as possible, so we have more money left over for fun activities.
"Firstly, a meal plan is crucial to avoid less trips to the supermarket and to prevent the temptation to impulse buy.
"Secondly, use what you have in to make the most of leftovers, such as leftover pitta breads for pizza bases or surplus juice or milkshakes for tasty ice-lollies."
She continues: "For Easter treats with the kids, buy some affordable chocolate and Rice Krispies or Cornflakes to make some festive Easter cakes.
"They are not only a fun activity and tasty treat to make with the kids but also will only cost a few pounds."
Another worry for families right now is soaring energy bills especially while the kids are at home.
Lara says: "We try not to use the dryer at all, but if you need to on a rainy wash day, investing in a tumble dryer ball (or even a tennis ball!) can greatly decrease the amount of time you need to have your washing in here.
Tumble dryer balls create space between the laundry, airing them and therefore reducing the amount of time needed in the machine.
Lara adds: "Throw in a dry towel with your wet ones to help them dry quicker!"
"Another thing I do regularly is a quick run around the house to turn off all of the appliances on standby.
"Especially things like kids' laptops, TVs and games consoles as we are leaving the house, and this can save you hundreds over the course of the year.
"Plus, turning your heating down by just one degree can make a big cost-saving difference over the year."
While nothing beats saving money, it's also nice to treat the family to a meal out during the school holidays.
The average family spends £56.31 on a meal out, but Lara often gets a 50 percent reduction on eating out with her tastecard freeing up around £28 to spend on other fun activities.
She explains: "A dining discount card such as a tastecard will get you two for one across thousands of family favourite restaurants nationwide such as ASK Italian, Bella Italia and Pizza Hut.
"Whatever you choose to do this Easter holiday, just remember you don't have to bust your budget to have a good time together."