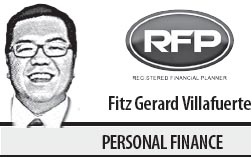 BUYING a condominium and calling it home is now common in urban cities such as Metro Manila. While buying a house and lot is still a dream for many Filipinos, young urban professionals and newlyweds are opting for condos as their starter home.
If you're among those who are living a condo lifestyle today, then here are six money-saving tips for you.
1. Develop and follow a budget.
Regardless of where and how you live, keeping a budget is important. If you don't monitor your cash flow and spending, then your money-saving efforts won't make much impact.
Living in a condominium means paying association dues apart from the usual household expenses. Sometimes, there are also other fees, such as garbage collection and maintenance fees, that you need to include in your budgeting.
2. Be mindful of your appliances.
Don't furnish your condo unit like a house. Be mindful of the appliances you bring in—some might be inappropriate or unnecessary.
Bringing your 2-horsepower (HP) air conditioner from home and into your 20-square meter condo unit will just result in wasted energy and higher electric bills. It'll be cheaper, in the long run, to just buy a 1-HP aircon, which is what's recommended for that room size.
It's also important to analyze your lifestyle and buy only what's essential. For example, a friend bought an electric stove for his condo even though he doesn't really cook. He says that it seems necessary to have one.
He later admits that he usually just uses it to reheat food he bought outside. That's when I told him to sell the stove and replace it with a microwave oven, which uses less electricity for that purpose.
3. Keep it simple.
Condominium units usually have limited space so it's important to maximize their utility. A minimalist interior design is easy to execute and will save you money from buying unnecessary furniture.
If there's a particular theme or color scheme that you want, you can ask help from an interior design expert, who also usually has contacts with affordable furniture suppliers.
4. Maximize the use of your windows.
Don't block your windows with furniture and use the light from the outside to illuminate your condo home. Even at night, the city lights can provide good supplementary lighting for the room.
And if you live on a floor high enough to get clean air and a fresh breeze, then opening up your windows can help you save money on your electric bill.
5. Take advantage of the condominium amenities.
Instead of paying for gym membership outside, you can opt to just use the health and fitness amenities and sports facilities provided for free to condo residents. After all, its maintenance is usually included in your monthly dues.
You can also take advantage of public areas such as the condo lobby, cafeteria and function rooms for activities such as casual business meetings or hanging out with friends.
6. Patronize nearby establishments.
Finally, if you want to save time and money on gasoline, parking, or commuting costs, then just walk and patronize nearby establishments.
Condominium properties are rarely isolated from commercial establishments. So, there's usually a convenience store, supermarket, coffee shop and restaurants located inside or around a condominium project.
Fitz Villafuerte is a registered financial planner of RFP Philippines. To learn more about personal-financial planning, attend the 96th RFP program this July 2022. To inquire, e-mail info@rfp.ph or text at 0917-6248110.