A good old Target trip is one of life's greatest pleasures. Even if you go into the store with a shopping list you plan to stick to, you'll likely always go home with a few exciting new items you hadn't planned on purchasing—whether your wallet likes it or not. Luckily, shopping at this beloved store doesn't have to take a toll on your finances. In fact, if you're in on a few money-saving secrets, Target is actually one of the best places to get the most bang for your buck!
Want to learn how to save as much money as possible on your next shopping trip? We've got you covered. Read on to discover some of the best Target hacks, from coupon stacking to price matching.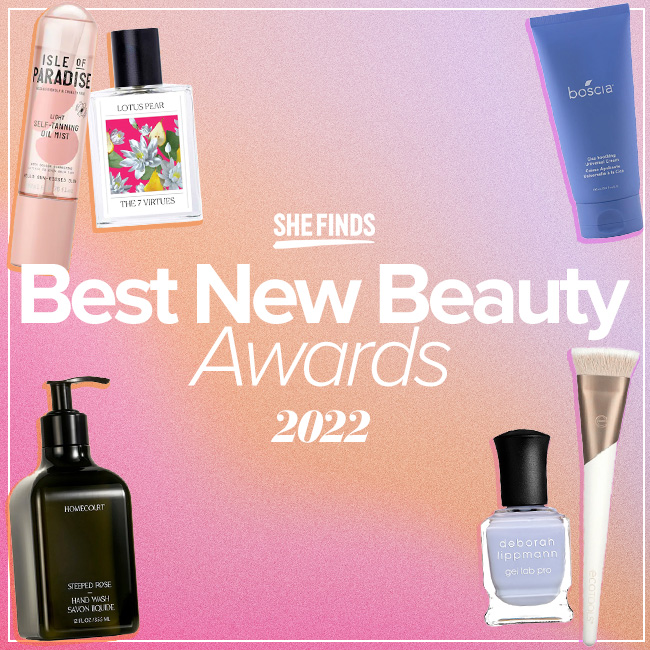 The 100+ Best Beauty Launches Of 2022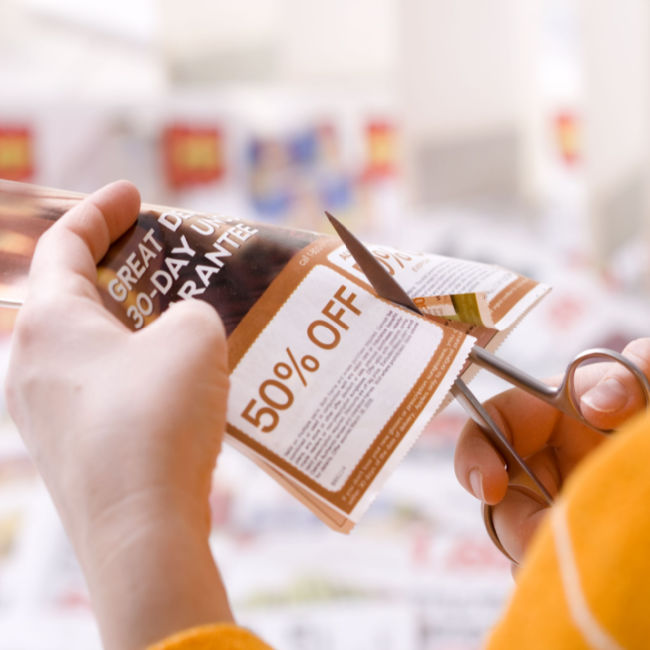 Shutterstock
Make The Most Of Your Coupons
Good news for extreme couponers! Target offers so many opportunities to get the most out of all of your coupons and save as much money as possible on every purchase. For starters, it's time to get stacking. If you have more than one coupon for one item, you can use them all! You can even combine your coupons with Target Cartwheel discounts—just think of how much you can save on one item this way. We'll let you in another saving secret, too: Target allows shoppers to use manufacturer coupons even if they're redeemable at another store. Score!
Finally, remember to keep an eye out for coupons across the internet and any apps you may use. This especially comes in handy when you're shopping online. The Honey plugin, for example, will automatically apply any available promos and coupons to your online purchase. Other options include Groupon, RetailMeNot, and DealCatcher.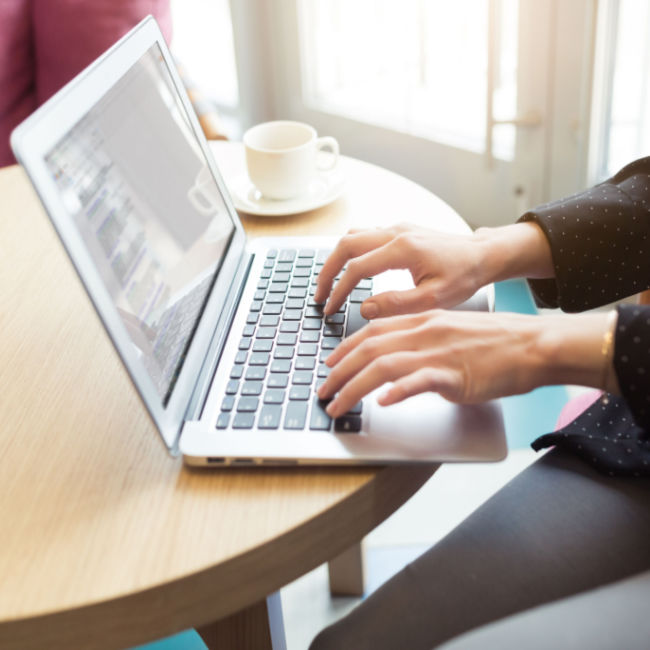 Shop Online
Speaking of shopping online… you definitely should be doing this if you're looking to save the most money possible at Target. That's because their online prices tend to be lower than their in-store ones.
It gets even better: if you want the low prices but don't want to wait for your items to ship, you can order them online and pick them up in the store! "To get the online price in-store and save time, order the items online and then click on the 'pick up in store' option. If you are already in a Target store and want to get the online price, you can look up the item online and then have the cashier price match the item." Vanessa Valiente, a San Diego-based personal shopper and creator of the fashion blog V-Style, told Yahoo Finance. We'll definitely be taking advantage of this tip.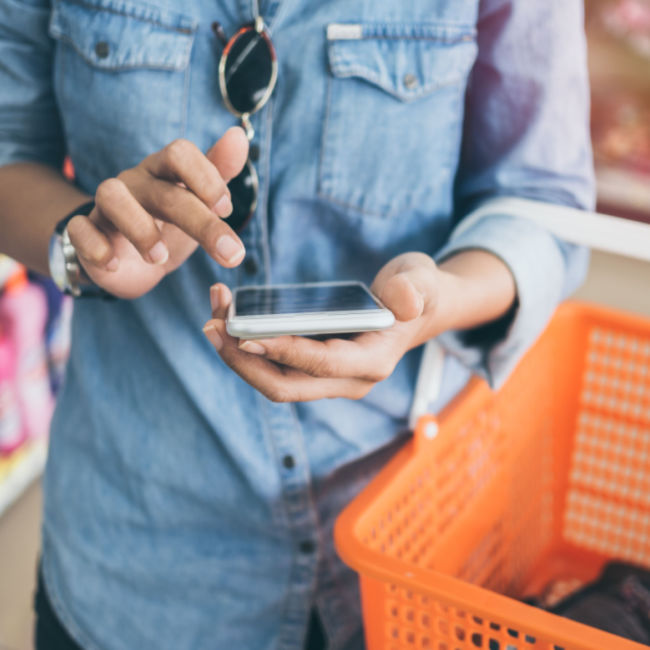 Compare Prices And Keep An Eye Out For Adjustments
One great thing about Target is that they're always offering one great discount or another. Chances are an item you need is going to be on sale at some point, at some location—but figuring out where and when can be the difficult part. Luckily, there's a simple way to compare prices at different stores: Collin Morgan, CEO at the frugal living site Hip2Save.com, recommends using brickseek.com to check Target's inventory across multiple stores.
"Just grab the UPC number off the tag or the DPCI number found on online listings and use BrickSeek to check current pricing. If you are lucky enough to live near multiple Target stores, you can look and see where the best price is before heading out to shop. I will say that BrickSeek is not always 100% accurate, but it's a great resource," he told Yahoo Finance. Noted!
There's another thing to look out for, too: price adjustments on items you've already bought. Have you ever seen an item go on sale right after you've purchased it? Luckily, you don't have to deal with feelings of regret over the fact that you didn't hold out just a little bit longer when this happens at Target. That's because if you bring in your receipt, the store will reimburse you for the difference in price for up to 14 days! This is a huge convenience you shouldn't pass up—just make sure you check up on the full policy beforehand, as there are a few exclusions.
Finally, don't forget that Target offers a price match guarantee when it comes to select retailers! If you see a lower price on an item at another store, such as Amazon, Target will be happy to match it. Of course, there are some restrictions, but overall, this is a great deal.
So, if your wallet has been complaining about all of your trips to Target, you don't have to cut your shopping habit altogether! Just keep these money-saving tips in mind and you'll be saving big bucks with every purchase. Shopping smart has never been easier.