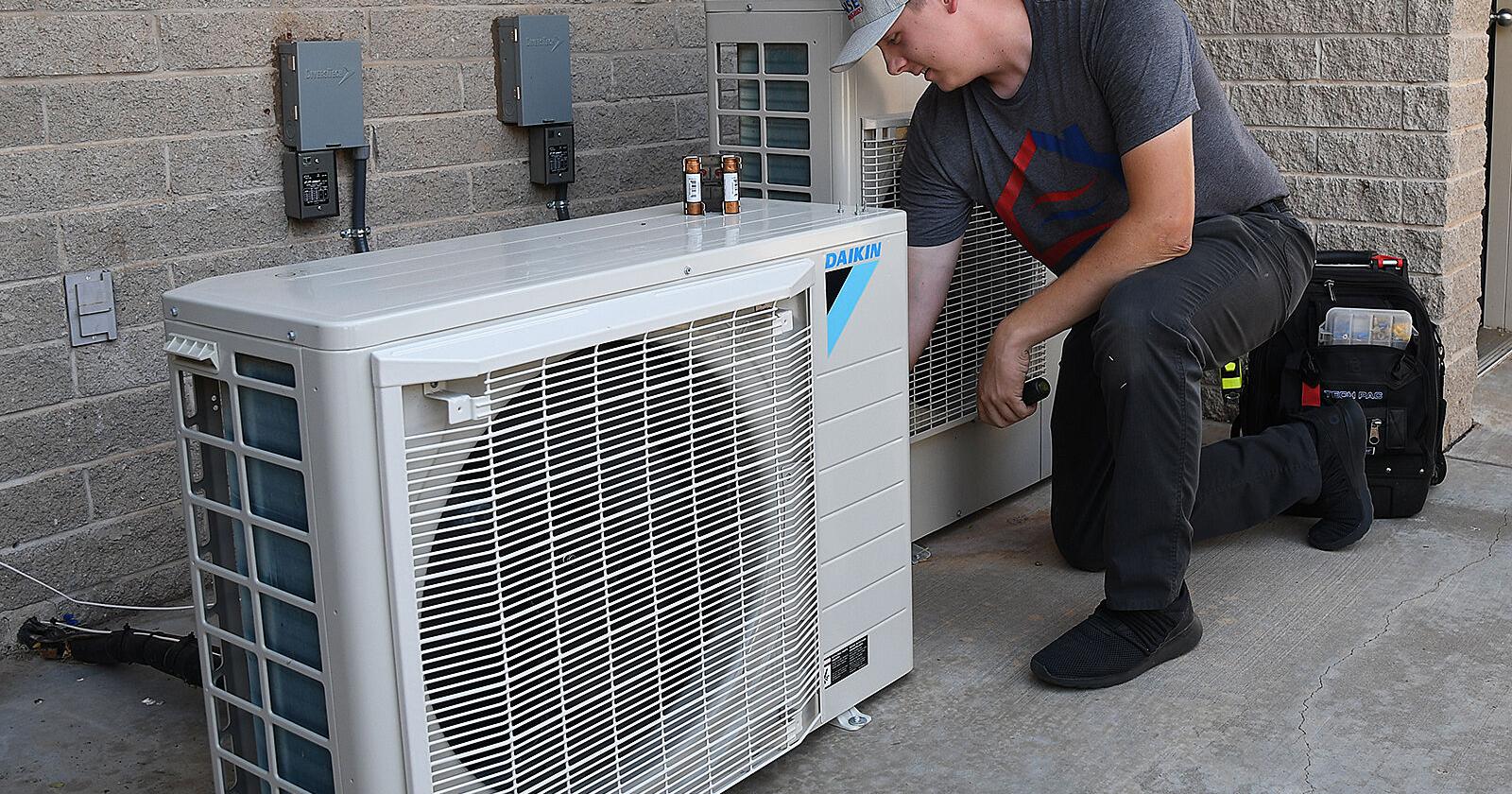 ENID, Okla. — Oklahomans are finding the 100-degree temperatures this summer too hot to handle when it comes to their well-being — and their wallets.
Thanks to the heat wave, many are finding their utility bills are higher than normal.
Trisha Koelsch, spokesperson for OG&E, said the electric company has not dramatically increased the rates nor are customers doing anything wrong. The fact of the matter is everyone is at the mercy of the weather.
"If the thermostat is set at 73 degrees year-round, the AC has to work harder in 100-degree weather," she said. "It kicks on more to keep up."
So how can you stay cool but not break the bank?
One way is to regulate the thermostat, Koelsch said.
OG&E offers an incentive through Sept. 30 called SmartHours in which customers switch energy usage outside of peak hours during the week and pay essentially half price for electricity the other 19 hours and on weekends.
"You have control over your energy usage and bill," Koelsch said. "The more you shift, the more you save."
When a customer signs up for SmartHours, that person agrees to better manage his or her home's electricity between 2 and 7 p.m. Monday through Friday. That includes turning up the air conditioner for those five hours "as high as comfortable," Koelsch said.
U.S. Department of Energy (USDE) recommends 78 degrees when at home and 83 degrees when no one is home, keeping in mind that the smaller the difference between the indoor and the outdoor temperatures, the lower the overall bill will be. According to USDE, this generally saves between 6-18% on the utility bill.
"A ceiling fan will also allow you to raise the thermostat setting about four degrees with no reduction in comfort," reports energy.gov. During the summer, reverse the ceiling fan blades to spin counterclockwise to create a cool breeze. "Just remember to turn it off when you leave the room since fans cool people, not rooms."
Koelsch said another way to be energy efficient during SmartHours is moving the washing of dishes, drying of clothes and cooking of meals to the morning or over the weekend.
"Don't run the dishwasher, the washer and dryer, or the oven between 2 and 7 p.m.," she said since these heat-producing tasks make the air conditioner work harder. Steer clear of the big kitchen appliances, which can raise the temperature 10 degrees, and consider grilling or going out to eat in the evening. Or, cook with smaller appliances such as a microwave, toaster oven or instant pot — all of which use less energy and put off less heat.
Koelsch also recommended during SmartHours turning off all electronics, too, such as the TV, computers and laptops, gaming consoles and tablets. Focus on alternative activities like going outside, playing board games with the kids or reading a book.
Another way to conserve energy in the home is unplugging the "energy vampires." Energy vampires are appliances or electronics that draw power even when not in use or shut off — wall chargers, coffee makers and printers to name a few. Energy.gov reports this phantom power can account for 5-10% of the utility bill. Consider plugging these devices into a power strip or surge protector and simply flip the switch rather than individually unplugging each one.
Similarly, Koelsch said wait to turn on the dishwasher or washing machine until there is a full load to minimize amount of times they run each month.
Other energy saving tips include:
• Getting an HVAC tune-up to ensure everything is working properly and efficiently. Several heat and air companies offer this service at low or no cost; OG&E also can schedule a free checkup for qualifying customers.
• Installing a smart thermostat. A smart thermostat is a programmable thermostat that allows a homeowner to control the air conditioner to go on and off at certain times, which can save up to $10 to $12 a month in energy costs. Currently, there are rebates available from OG&E upon installation.
• Weatherizing the home. Is the home properly insulated, are gaps and foundation cracks properly sealed, and have windows been properly installed? OG&E offers rebates and incentives for a variety of home upgrades, including attic insulation, windows and doors.
• Keeping it dark. Closing blinds, drapes, shades or curtains on the sunny side of the house helps block out the sun's heat.
• Turning off lights and fans when no one is in that room.
• Setting a timer for devices to turn on or shut off at a designated time so as to not waste energy. This includes the TV for those who go to sleep with it on.
• Replacing light bulbs. Incandescent bulbs lose 90% of their energy as heat. Changing out incandescent bulbs with energy efficient bulbs such as LEDs can save up to $8 to $10 a month in energy costs.
• Filling the fridge. The less open space it has to cool, the less the refrigerator will work to keep the food and water cold.
• Washing clothes in cold water. Hot water can account for 14-25% of a utility bill. Not to mention, clothes will last longer (less fading and less shrinkage) and stains won't be locked in. Laundry detergent today is every bit as effective in cleaning clothes as traditional detergents of the past that required hot water to activate. Hot water actually is only necessary when trying to clean and sanitize deeply soiled clothes that have nasty bacteria like fecal matter or vomit embedded; otherwise the hot dryer or drying in the sun on the clothesline does the trick.