Living as a student can be a difficult time. You might be working while you study or struggling to get by on what little money you have from other sources. However, living a very frugal lifestyle is often necessary when you're studying and enables you to focus on your studies. Once you have your qualifications, you'll be able to raise your income and live a more financially stable life. Engineering students can have a number of expenses to cover while they're studying, especially if they're not living at home with their families. But finding ways to save money can make it a lot easier to get by. There are many things you could do as a student to save money, so you can focus on your studies without worry. Here are the best money saving tips for engineering students.
Save Money on Transport
Getting around is important when you're a student. You may need to get to your classes, to your job if you have one, and to social occasions too. Some students may be lucky enough to have a car or other motor transport, but this can get expensive. One of the best ways to save on your vehicle is to look at car insurance quotes and make sure you're getting the best deal. You might find that public transport is much more affordable. Alternatively, cycling or walking can be the most affordable option for many students.
Look for Financial Support
Working while you study is one way to make sure you have the money that you need. However, there are also other ways to get financial support and increase your income. One possibility might be to look for scholarships or bursaries, which can be available based on your academic performance, your income, or other criteria. It can significantly reduce how much you worry about money when you have the assistance of additional income. Make sure you look at what types of student support and funding are available so that you don't miss out on anything that you might be eligible for.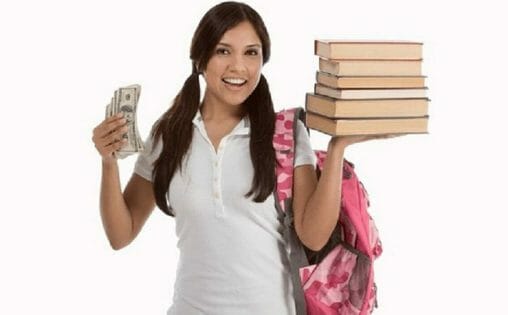 Use Discounts, Coupons, and More
If you want to save money on your purchases, you can often find discounts, coupons, and online codes that you can use to get money off the things you buy. These can be found in many places, whether you look at the reduced items in the store or check online for coupons and discount codes that you can use. You can save money on all kinds of things, from food and drink to social activities. Try using mobile apps to keep track of the best deals too. You can get notifications of the best deals to apply to your shopping.
Buy Second-Hand Items
You often need a range of items for your studies, including textbooks and technology. If you want to save money on these things, buying second-hand items is often the best way to do it. You can get a heavy discount on many items if you buy them used. There's no need to buy a book brand new if you can get the same version of the book that you're required to buy as a used copy instead. It will still have the same material and will often still be in excellent condition too, although you can sometimes find that books have notes from previous students.
Eat Cheaply
How to eat cheaply can be one of your biggest concerns if you are a student living away from home. Food is one of our most fundamental needs, but you can find you don't always have a lot of money to eat when on a student budget. Fortunately, there are plenty of ways to eat cheaply. You can look for cheaper ingredients and cheaper branded items, plus cook in bulk to save money. Sharing meals with other people, including family and friends, is a good way to spread the cost among everyone.
Manage Your Money Smartly
Smart money management will help you to survive on a budget when you're a student. There are many things you can do to manage your money smartly and avoid getting into financial trouble. For example, if you have bills or expenses to pay, pay them as soon as you can to avoid any fines or negative consequences. Create a budget for your money to help you spend it sensibly and avoid overspending. You can also get financial advice from a range of useful sources.
Student living can sometimes be difficult, but there are lots of ways for engineering students to save money while they are studying.