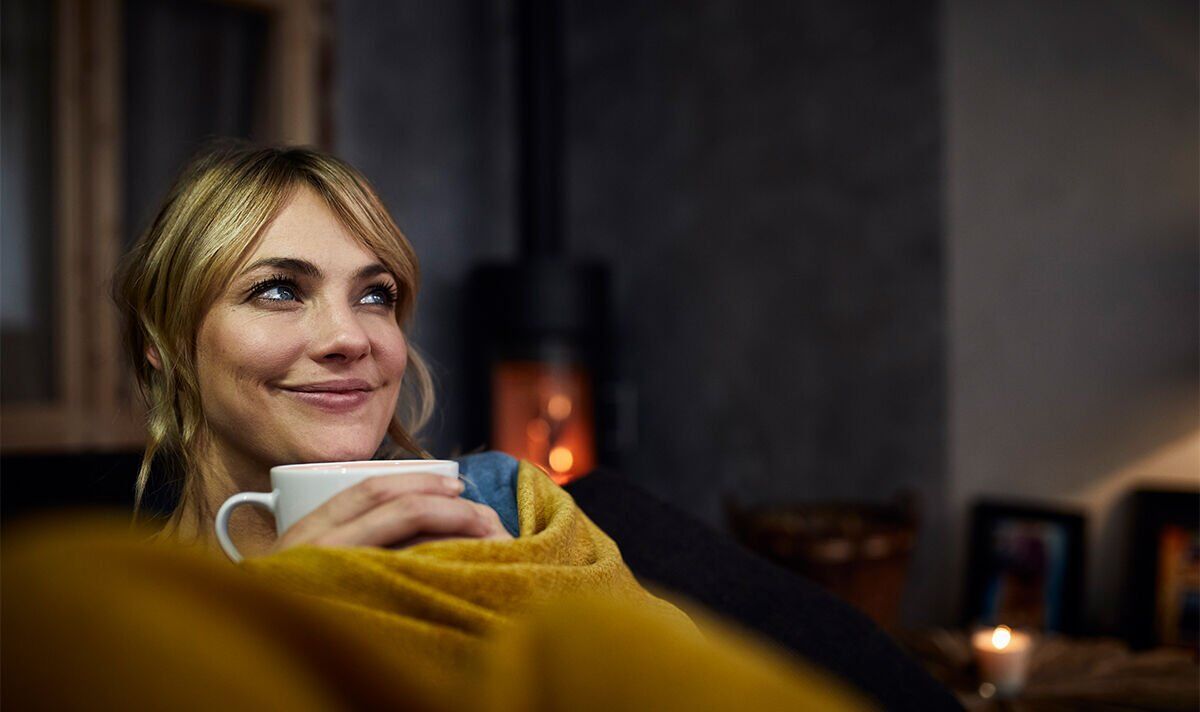 Some materials work to keep people cool, while others work to warm people up, so it's important to know which ones to wear for the colder months.
Bed Kingdom experts said: "Cotton pyjamas are a good choice as they allow for temperature control, letting air circulate without letting your body lose its natural heat. They're ideal for cold weather and chilly nights.
"Fleece pyjamas are also beneficial, plus the soft texture will make you feel cosy and toasty in bed."
Another option – and one that a woman said has meant she hasn't "had to turn the heating on once" since its purchase, is to invest in an Oodie (or an item with a similar concept).
Described as "a hoody and a blanket in one", it comes in at a slightly more expensive price range between £57 and £80 but has been reviewed as being able to "effectively keep the cold out" after being tested.
Find out more about this here.
Use bubble wrap for window insulation – under £5
People with single-glazed windows might notice it's slightly more difficult to keep warm air inside the house.
However, one quick, cheap and slightly obscure solution, according to Bed Kingdom experts, is to use bubble wrap.
They explained: "Bubble wrap works as a good insulator thanks to its small air pockets. As the base material is plastic, it heats up quickly and serves as a fantastic insulator.
"Simply spray your window with water and the bubble wrap should stick to your window. You'll be grateful once the temperatures plummet."
Get a hot water bottle – £5
For those on a budget, a hot water bottle could be a great option.
The rubber or thermoplastic bottle has insulating properties that prevent heat from escaping from the hot water right away, meaning it will stay hot for at least two hours.
Bed Kingdom experts said: "As well as keeping you warm, hot water bottles can be great for relieving stress and easing aches and pains, all helping you get a good night's sleep.
"Simply leave the hot water bottle under your duvet for five to 10 minutes before you head to bed and keep it close to you while you sleep."
However, it should be noted that hot water bottles shouldn't be left with children as there is a danger of injury if they burst.