PHILADELPHIA (KYW Newsradio) — Inflation is affecting the cost of just about everything — including heating your home. So get ready for sticker shock this winter because, as the mercury drops, the costs will rise. Here are some tips to help you save money.
According to the U.S. Energy Information Administration, this winter it will cost 45% more than last year to heat your home with oil, 25% more with natural gas and 11% more with electricity.
Lose the space heater
Steve Luxton, executive director of Philadelphia's Energy Coordinating Agency, says there are several ways to conserve. Contrary to popular belief, he said, space heaters are not the answer.
"These oil-filled radiators on wheels that you can just plug in — they actually use a lot of energy," he said, so they're not really saving on electricity costs.
"But if you don't have any heat, it's better than nothing."
Safety should also be considered, he said. The wiring in older row homes, for example, may not be able to handle the increased demand.
Throttle your thermostat
One quick and effective way to save money is smart management of your thermostat.
Luxton says it is the equivalent of a gas pedal in your house. The more you lean into the device, the bigger your bill will be. So, drop the temperature, he says.
"For example, let's say you like your house at 72 degrees. I would suggest: Try 70," he said.
"That two-degree difference may not seem like much," he said, but you can save 3% for every degree.
Related: Additional tips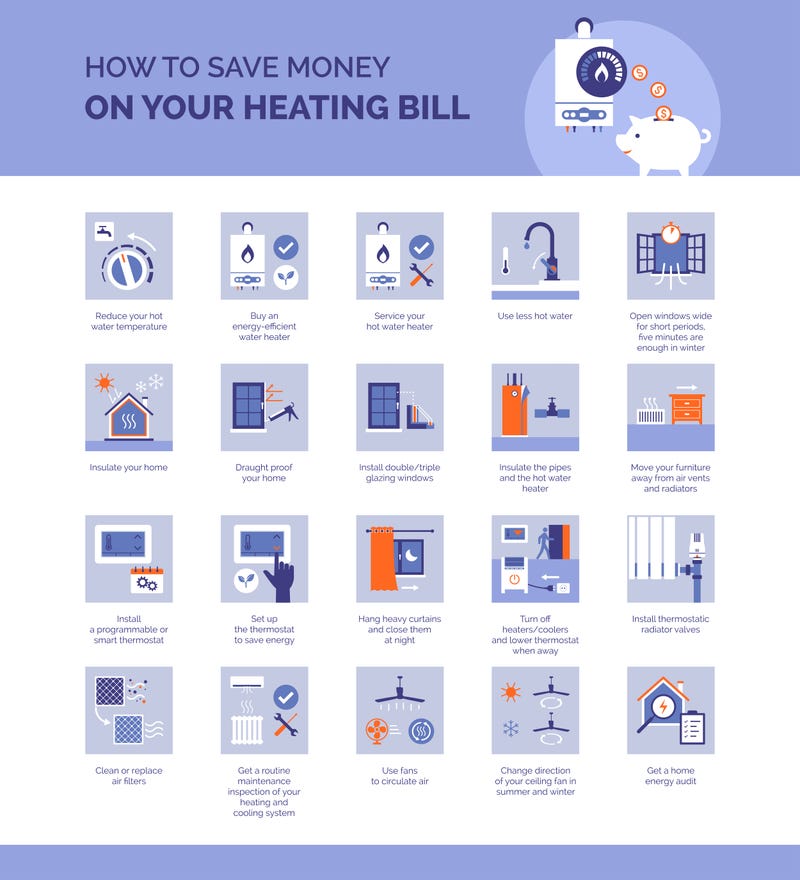 Photo credit Getty Images
Plug up the holes
One final tip: Seal up drafts along windows and doors to keep heat in.
"Just one window that isn't fully sealed or closed could cost you as much as $5 a day in energy," Luxton says.
"Windows are the quickest and easiest way for your heat energy that you pay for to escape. And the crazy thing is: That heat wants to escape. It's following laws of physics. It likes to go to less heat. Guess where there's … less heat — outside your house, immediately outside your house. So that's where it's trying to go."
Curtains can be your friend in the winter. On a cold day with no sunlight, draw them closed.
And replace your system's filters, he suggests.
Payment resources
Meanwhile, for customers having trouble making payments, PECO and PGW both have special programs to help people manage their bills.