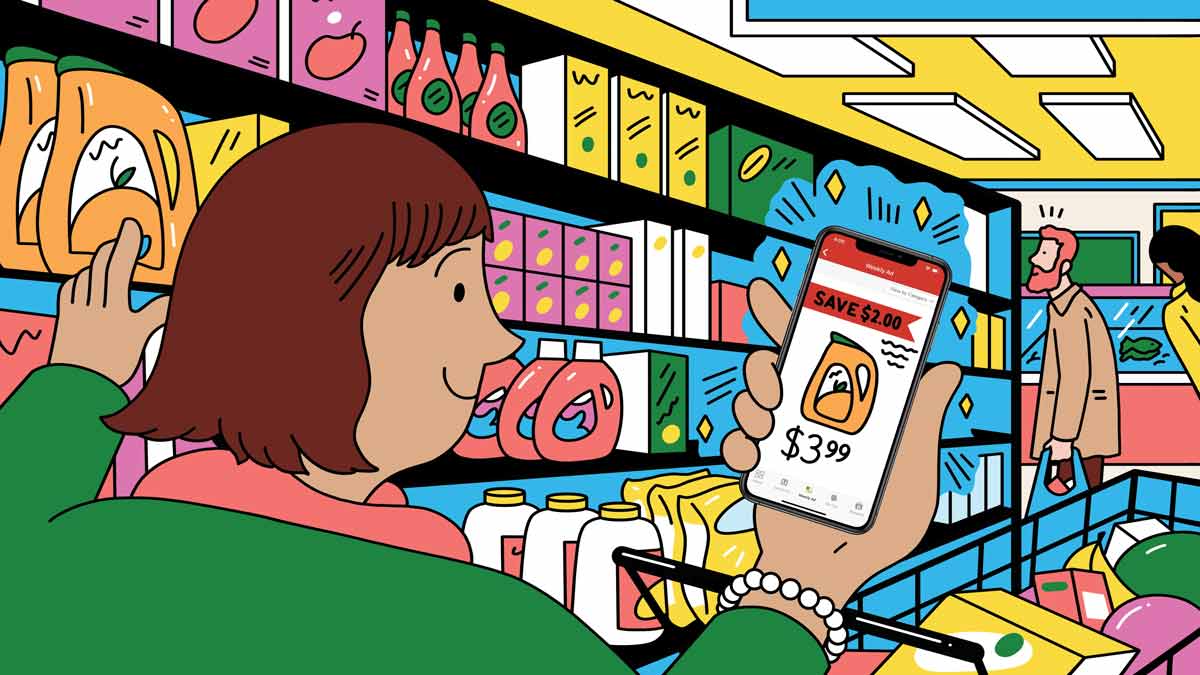 When Coca-Cola created what may have been among the first paper coupons—handwritten slips "entitling the bearer" to a free glass of Coke in 1888—the company probably didn't know that its marketing ingenuity would revolutionize how other companies drive business.
For nearly a century after the introduction of S&H Green Stamps in 1896, they reigned supreme for many people. Though not coupons per se, shoppers could expect to be rewarded with little green stamps for patronizing shops in the S&H network, which they could then affix to collectors' books and redeem for premiums from an S&H Redemption Center or catalog.
While the Green Stamp era has passed, the idea of rewarding consumer loyalty is still going strong, with many grocery chains offering some version of a loyalty program. Customers at Publix stores, for example, can join Club Publix, launched in 2020, and receive $5 off an in-store purchase of $20 or more. Members also get a peek at the weekly circular a day early and have access to digital coupons via the Publix mobile app.
Stop & Shop offers a two-tier loyalty program in its stores. Tier one is Stop & Shop Rewards, which offers weekly discounts online and at the register for items featured in the store's circular. Tier two offers members the opportunity to earn rewards and save on purchases with digital coupons via the Stop & Shop Go Rewards mobile app or website. Per Jensen, Stop & Shop's director of loyalty, says that the store can give bigger discounts with digital coupons because there are higher logistics costs when customers redeem paper versions.
A downside of digital deals is the contact information and data about your shopping behaviors that you give up for a discount. This may especially matter to you if you're already deluged by marketers, including scammy ones. (For advice on how to avoid them, see CR's Security Planner.)
There are a couple of workarounds: A representative for Albertsons, one of the nation's largest food and drug retailers, says that people who might not have access to smartphones and mobile coupons or who want to avoid oversharing can request those discounts at the register. Stop & Shop informed CR of a pilot program to install kiosks in select stores where customers will be able to scan their physical rewards card or enter their phone number to access a small printed guide of the best circular offers and digital deals, no smartphone needed.
Speaking as someone who has reversed course halfway to the grocery store after realizing that I'd left my phone at home, I am firmly in the digital camp. But my ultimate allegiance is to the deal. If clipping coupons can also help me save money, I say pass the scissors.