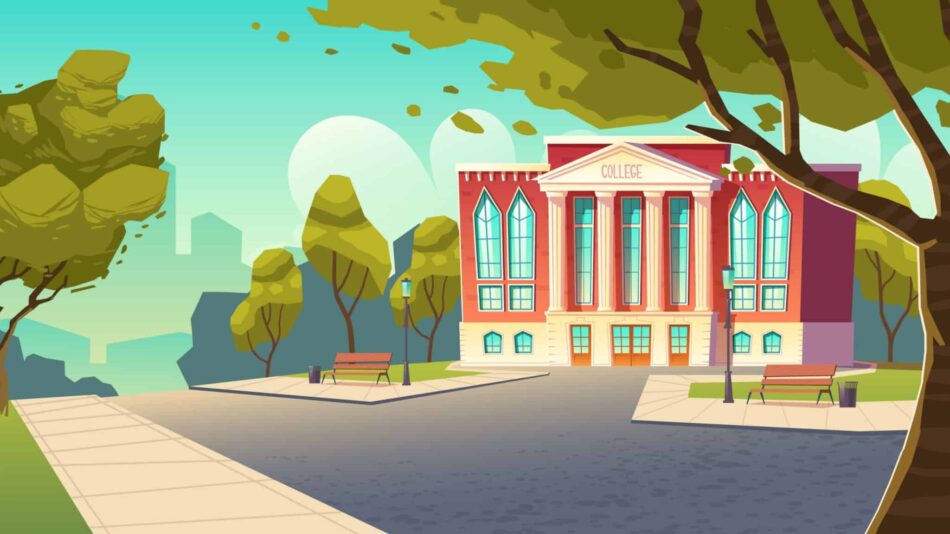 Certain students want to live the life of a rock star but can't because they don't have the money for it. Living beyond your means to look "cool" on campus is unhealthy and a road that will eventually leave you facing a huge debt bill when your course is over.
Colleges assign students assignments, and you will want to have a bit of money on the side to hire a cheap essay writing service, e.g., Affordable Papers, when things get tricky. Below are 10 money-saving tips that will help college students have some extra money in their bank accounts.
Have a Monthly Budget
One of the best ways to save money while studying in college is to have a monthly budget. Students sometimes can get too excited when they see that they have a lot of money in the bank. Set an amount you'd like to spend per month and stick to it. Grab a sheet and write down all your monthly expenses, which should include food, books, transport, and more. Don't spend more than your set monthly budget, and keep track of your outgoings.
Download an App that Tracks Your Spending
Gone are the days of keeping track of your spending via a piece of paper. We are very fortunate to be living in a world filled with so many apps. The iOS and Android stores have apps like Pocket Guard and Mint, which will help track your ins and outs. You can also create budgets and set spending caps every month thanks to these apps, which can be linked to your bank account.
Know the difference between what you want and what you need
To save as much money as possible, you need to know the difference between what you need and what you want. Avoid buying things just because all your friends have it or it's an accessory that's in fashion. In other words, don't buy things to earn brownie points with your friends. Make it a priority to buy the things you need daily.
Make a List
When shopping for groceries comes, make a list of things you need. This helps you prioritize what you need and stay clear of unnecessary things that will only drain your finances further. Remember never to go grocery shopping on an empty stomach because you'll be tempted to spend more than planned.
Consider Renting Instead of Buying
Students spend a lot of money on books to help them through their expensive courses. Instead of buying new books that will only be of use for one year or a semester, try renting or buying second-hand ones. There are so many websites online that allow you to rent books for a small fee, like Amazon.
Public Transport is Your Friend.
For students who don't want a car of their own, public transportation is a blessing in disguise. If you want to save money, take the train or bus to and from college. They are wonderful alternatives to hiring cabs or spending money on fuel. Many train and bus operators offer student discounts on weekly and monthly passes. Some students are not fans of the hustle and bustle of public transport. If this is you, consider cycling. Buy yourself a good quality bike and cycle to and from college when you have classes. Doing this will also keep you fit and healthy.
Take Advantage of Student Discounts
The majority of stores, museums, transport operators, airlines and more all have discounts catered to students. To find out what discounts they have, all you have to do is ask. Apple, for example, offers a student discount on its products. The same applies to Microsoft, Amazon, Audible, Evernote, and more.
Buy Second-Hand Items
Websites like Shpock and eBay are amazing for students looking for good quality products on the cheap. Sign up for them and save a fortune on thousands of items you order. The good thing about these sites as well, not only can you buy items, you can also tell any of your unwanted items for extra cash. You can earn and save at the same time, giving you the best of both worlds. Don't hold onto items that you don't need; put them up for sale.
Ensure that all your Bills are Paid on Time
As soon as bills come, make sure you pay them on time because delays can result in late fees. Credit card companies, for example, have a habit of charging interest on late fees, and the longer you take to pay up, the higher the fee you pay. As long as you plan your finances well, you should pay bills as they come in, which helps you save money.
Avoid Takeaway or Eating Out.
If you are constantly dining at restaurants or ordering many takeaways, this will drain your finances every month. It is much cheaper to buy bunks of ready-made meals and keep them in the fridge, buying ingredients and cooking your food at home as well as preparing your coffee instead of buying it while out. Not only are you saving money doing this, but you are also living a healthy lifestyle.
The Bottom Line
Over 70% of students starting their first year of college are taking charge of their finances for the first time. No student will ever get it right the first time they try to save money. They will make mistakes, but learning from them will make a massive difference to their college life.
Learning how to save money while in college is a skill one can take into a future career and can also be applied in their personal life. The tips mentioned are the best possible ways any college student, even first-timers, can save money and manage their finances effectively. Not all effective money-saving tips mentioned above will work for everyone, but every student needs to pick the one that works for them.