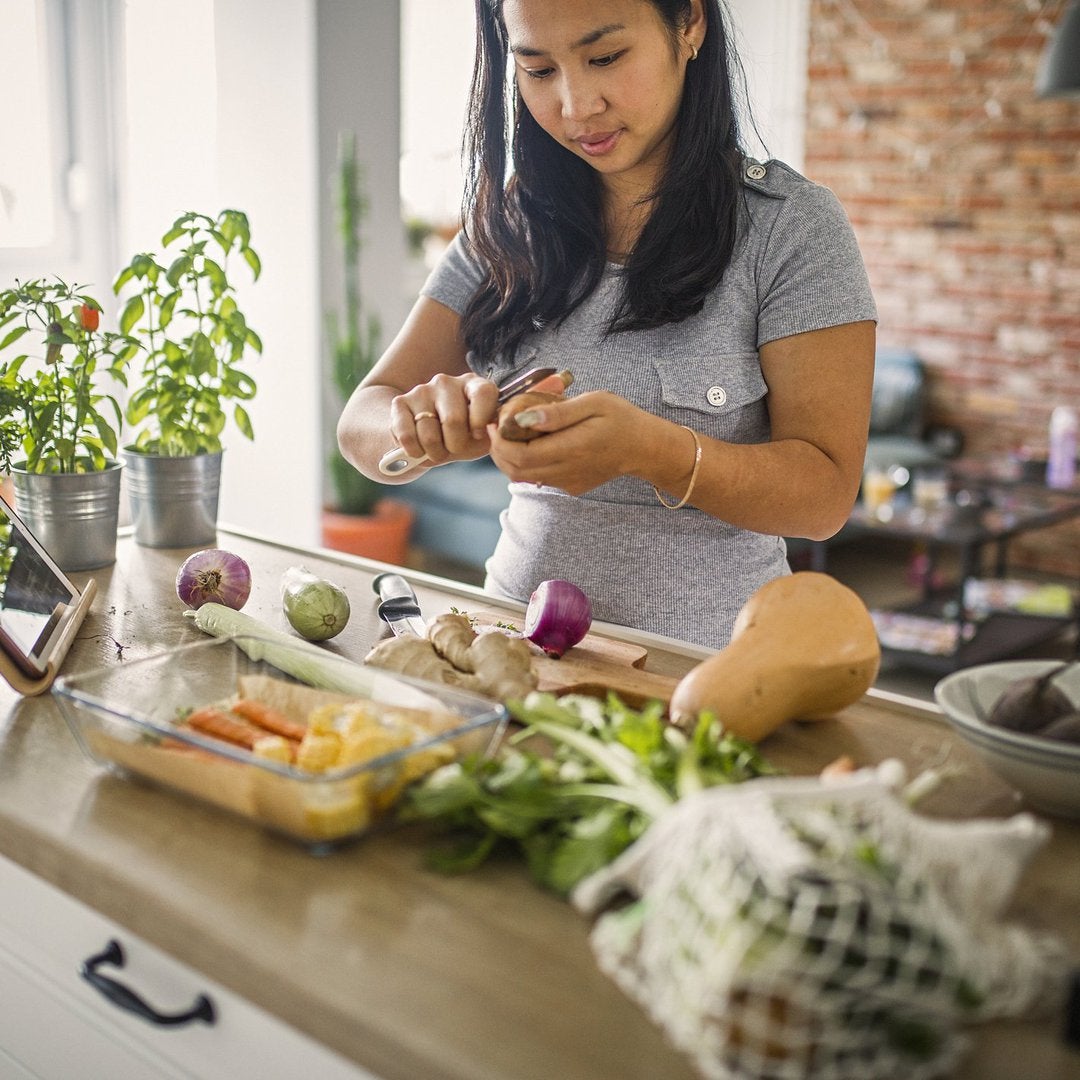 If your savings account has been feeling a little pinched lately, you're hardly the only one. While things are opening back up, the pandemic is still raging and the economy is still in the beginning stages of recovery.
While unemployment rates are dropping, many of us are still looking for ways to save money. We reached out to our readers on Instagram to get their favorite ways to save. Here are five reader-tested ways to save money.
One email a day could help you save thousands
Tips and tricks from the experts delivered straight to your inbox that could help you save thousands of dollars. Sign up now for free access to our Personal Finance Boot Camp.
By submitting your email address, you consent to us sending you money tips along with products and services that we think might interest you. You can unsubscribe at any time. Please read our Privacy Statement and Terms & Conditions.
1. Stay at home
According to one user, the pandemic was the ultimate money-saver:
"Go through a pandemic. .. Minimizes outings 😂" – zoeyschvan
Although user zoeyschvan's response was a bit tongue-in-cheek, they aren't necessarily wrong about the money-saving potential of staying home. A night of movies and popcorn at home can easily cost 10% of an evening at the cinema, even if you go for the name-brand microwave popcorn.
Of course, just because you aren't hitting the town doesn't mean you have to have a quiet evening of introspection. A cook-out with a few close friends can be a great way to spend a Saturday — especially if you're still getting used to being around crowds again.
2. Cook your own meals
Several users extolled the financial virtues of the home-cooked meal:
"I'm all about simple at home meals! It's allowed us to save LITERAL THOUSANDS by skipping doordash!" – lauren.vorreiter
"Eating at home is one of the easiest ways for us to save money! We love eating out though! 😣" – racheljoy4
It's no secret that cooking at home is just a fraction of the cost of a restaurant meal — and it's often better for you, too. Hit your favorite recipe site or catch a how-to video online to perfect your gourmet skills, or just try something new.
If you do feel like eating something you didn't cook, save money by ordering directly from the restaurant and picking up your order. This helps you and the restaurant save on costly delivery fees. Oh, and don't forget to use your handy dining rewards credit card for a little extra savings.
3. Be your own bartender and barista
It's not just home-cooked meals that make your savings account happy, as one reader pointed out:
"Drink at Home! ☕️🤣Pennies per ounce.💲💲💲" – be_in_sane
As most of us come to realize somewhere in our 20s, drinking at bars and picking up our caffeine fix from coffee shops is expensive. Even the best happy hour special is probably costing you more per ounce than your favorite bottle from the local liquor store. And with the huge variety of resources online, you can learn to expertly craft just about any cocktail or specialty coffee you could desire.
If it's the social aspect you miss, have a few friends over for cocktails and snacks. If everyone brings a bottle, you can get a bar-quality variety of spirits for less than you'd spend on a bar tab at the end of the night.
4. Skip the pricey gym membership
Keeping to the theme of staying home, one user suggests avoiding the gym, too:
"Use the gym in my apartment instead of paying for a gym membership" – skmaegdlin
Many modern apartment complexes these days have their own gyms, even if it's just a treadmill and some free weights. Combine these basics with a free online yoga routine or exercises from your favorite workout app, and you have a full-body fitness regime that won't cost you an extra penny.
Even if you don't have access to an apartment gym, you can still work out at home for cheap with minimal equipment. Resistance bands, for instance, are small-space (and pocket-friendly) alternatives to heavy free weights. And don't underestimate the value of basic body weight exercises.
5. Recognize your needs versus wants
It's all too easy to splurge if you're not thinking through your purchases, as one reader pointed out:
"Rethink purchases. Not ordering an item when I think of it, but put it on a list and review if it's really needed or useful. Not grocery shopping hungry or clothes shopping when I feel less cute." – mais_ouiii
Emotional buying is just as real as emotional eating, and the former can be as bad for your bank account as the latter is for your waistline. Giving yourself a cooling-off period before making purchases is a great way to ensure that you aren't making an impulse buy you may later regret.
It's also a good time to do comparison shopping to be sure you're getting the best deal. And don't forget to double check that you have room for the purchase in your budget before you hit the checkout screen. A healthy budget is a happy budget.