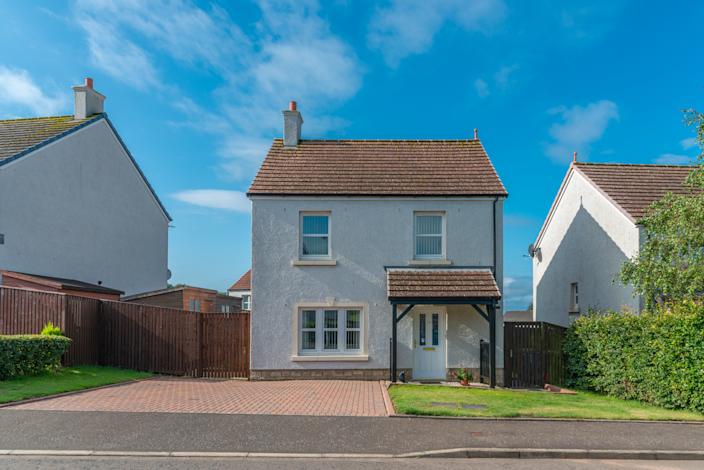 With house prices continuing to rise it is now more expensive than ever to get on the property ladder.
The average UK first time buyer price in 2020 was £256,000 ($354,100) and £489,000 in Greater London. Most first time buyers now need a deposit of around £26,000 (£49,000 in London) and a household income of more than £50,000.
Saving a deposit can be hard work but these savvy tips explain how to squirrel away enough money to get a foot on the ladder.
How much do I need?
The first step is to know how much you can afford in monthly mortgage payments. This will determine the price of properties you look at and therefore the deposit you need to save.
Consulting an online mortgage affordability calculator or getting a mortgage advisor can help with this. The more money you can save for a deposit the better the mortgage deal you will be able to secure. As an absolute minimum you would need 5%.
Read more: Average UK house price heads towards £250k
"Really think about your personal affordability. A high street building society may be willing to offer you a mortgage of £200,000 but the repayments on a mortgage of that size may leave you with very little wiggle room in your finances, making it difficult to furnish or renovate your property or build up an emergency savings pot.
"It may be better for you to look at cheaper properties which will reduce your monthly repayments and also reduce the amount you need to save for your deposit," advises Paul Wilson, personal finance expert at CashLady.
Also remember there are additional costs to buying a property including solicitor fees, searches, furnishing and stamp duty (payable at £300,000 property price threshold).
Setting a budget and cutting costs
Plan out exactly how much money you have coming in, what essential outgoing costs you have and then what is left over.
Stick to paying for essential costs only such as rent, food, insurance and calculate how much you can put aside in savings each month.
If you are serious about saving then you need to cut back on disposable income spending such as subscriptions, gym membership, clothes shopping, beauty treatments and nights out.
Read more: UK regions with most rental growth
Cook from scratch, take packed lunch to work, buy essential items in charity shops and switch to a cheaper supermarket. Also look at switching energy, broadband and insurance provider in order to get the best deals and cancel that Netflix, Amazon Prime, Sky and Disney subscription. Getting a SIM-only deal on your mobile phone instead of the latest upgrade could save you £50 a month.
Use public transport instead of running a car or walk, cycle or run to work if you can. You could even find somewhere cheaper to rent by going into shared accommodation or renting a room as a lodger via a website like SpareRoom.
Saving efficiently
Set up a standing order to transfer money from your current account into a savings account on pay day.
"Most people save in the worst possible way. They wait until the end of the month to see how much money they have left, before putting that away into a savings account. The smarter way to save is to do the opposite and to proactively set aside a specific sum as early as possible," says Vivek Madlani, CEO of personal finance app Multiply AI.
Read more: The cost of renting near a London tube station
Apps like Plum and Moneybox can also help you to save by rounding up your transactions and putting the extra pennies into savings.
But the best way of saving a deposit is to take advantage of a lifetime ISA. This product allows you to pay in up to £4,000 per year with the government adding a 25% bonus, up to a maximum of £1,000 a year. The ISA is open to 18 to 40-year-olds but the funds must be spent on a first time property purchase otherwise you have to return the 25% bonus.
Help to buy schemes are another option if you have at least a 5% deposit. The government will loan you money to bring it up to 25% (45% in London). This means you only need a £10,000 deposit to buy a home worth £200,000.
Increase your income
If you have additional time on your hands and want to avoid spending your money socialising then taking on a second job is worth considering. Working evenings or weekends as a waiter, delivery driver or in a shop, could be a great way to boost your income.
Also use your work appraisal to tell your boss you are saving for a house deposit.
Read more: Pandemic drives UK suburb house prices boom
"The more you earn the easier you can save and it increases the amount you can borrow. Being bold can benefit you and a pay rise will help you save quicker," says Karina Hutchins, head of mortgage advice firm Home by OpenMoney.
Another option is to have a clear out and sell unwanted clothes, furniture and equipment via Facebook Marketplace, Gumtree or Vinted, or attend a local car boot sale.
Watch: How much money do I need to buy a house?