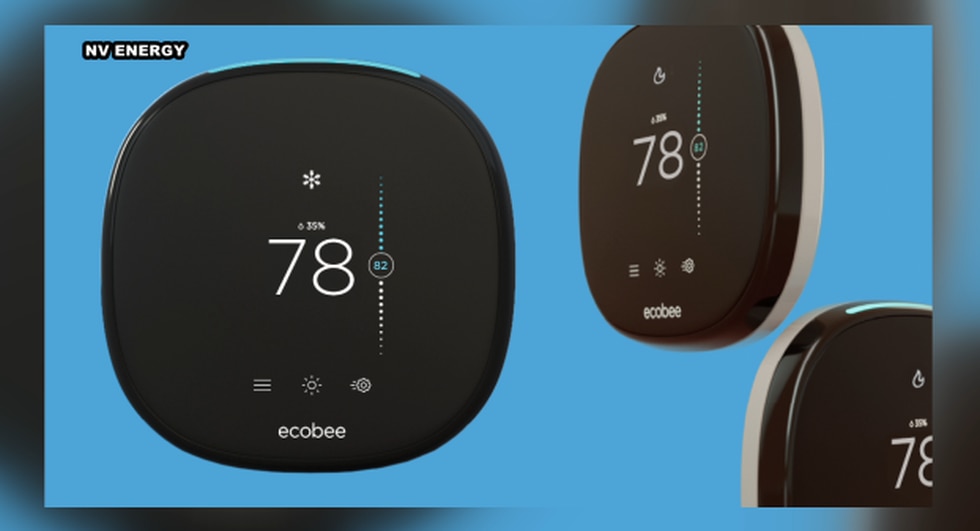 RENO, Nev. (KOLO) – These warmer temperatures might have many of us turning on our air conditioners. NV Energy has tips as we transition into a warmer season.
Make sure to keep your blinds or drapes closed during the day to keep the heat out. It is recommended to set your thermostat to 78 to 80 degrees and then set it 5 to 10 degrees warmer at night or when you're away. Vacuuming your refrigerator's coils can also make a difference and save you on your energy bill. If you have an AC unit on the ground, make sure the area is free and clear for proper airflow.
Chad Piekarz, Program Manager at NV Energy said these are all simple ways to be cost-efficient this spring and summer season while keeping your home cool in the process.
"One of the bigger things you can that goes unnoticed is to have your system maintenanced. There are HVAC contractors that come out and look at the system to make sure the refrigerant is good, the lines are sound, and that tune-up will render you some savings. If you don't feel like using an air conditioner here, which can sometimes consume a lot of power, indoor evaporative coolers work very well here," Piekarz said.
Before it gets too hot, NV Energy offers free home energy assessments and will install a new thermostat and give your home an evaluation to help you save.
For more information or to schedule an evaluation, click here.
Copyright 2022 KOLO. All rights reserved.