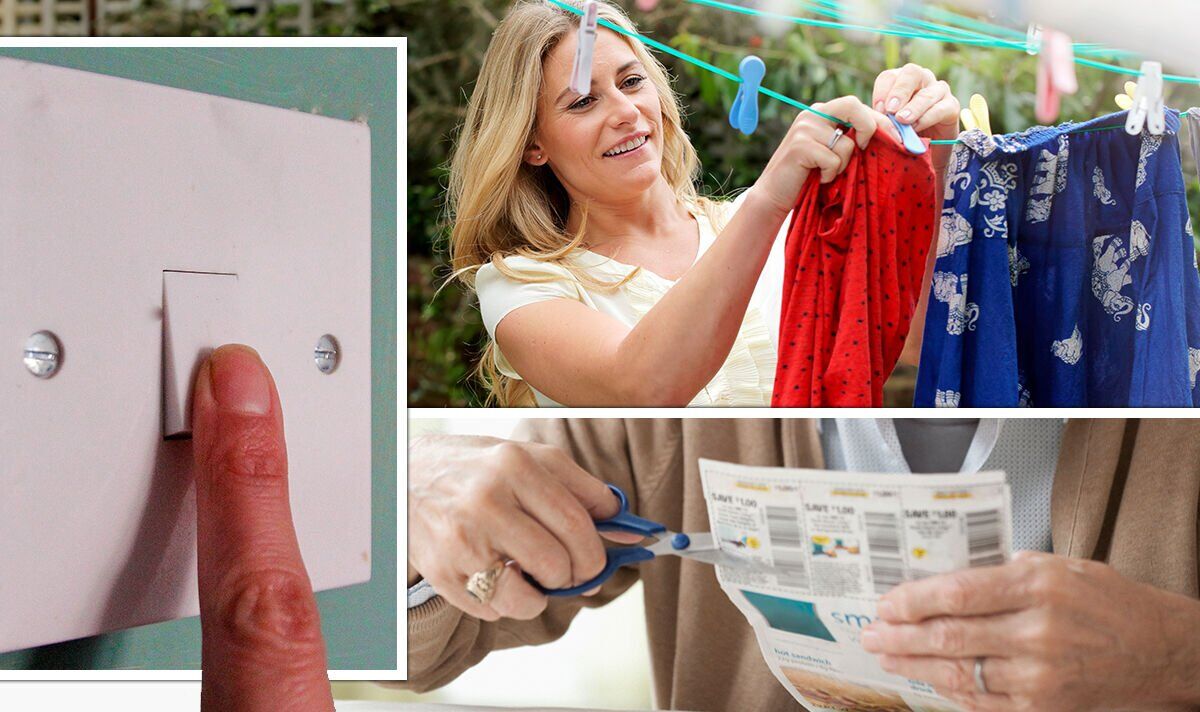 Britons struggling to stay afloat against the cost of living crisis were dealt more bad news in May, when it was announced inflation had swelled to nine percent. The term relates to the rate at which prices are rising, and is largely being driven up by fuel price rises and energy bill hikes.
The Bank of England (BoE) warned inflation might reach 10 percent within the coming months, spiking the value of food and fuel even further.
Makala Green, author of the book The Money Edit, told Express.co.uk any rise would also affect the price of goods, such as "raw material and postage".
She added: "Of course, this will continue to affect many more households as the average pay, including increases, is not keeping pace with inflation."
So, to help combat the effects of rising inflation, Ms Green shared her top seven money-saving hacks.
READ MORE: Rishi Sunak announces pensioners to get £300 payment
Ms Green outlined how you might "discover there is little difference in quality or taste", if you purchase store branded items.
She added: "Make use of store coupons and vouchers to help your money go that little bit further each month."
5) Speak with providers
If you're struggling to make payments on time then pick up the phone and speak to your providers. They might be able to suggest ways to lower or reduce your bills.
6) Secure a fixed rate mortgage
If you have a deal that is about to expire in the next six months, or are on a variable rate mortgage, you may want to consider fixing your rate, according to Ms Green.
She said: "As inflation is expected to increase even further, this could mean increased mortgage rates, and therefore fixing early will help shelter you from the rises."
7) Be energy efficient
The following examples are all ways you could be more energy efficient around your home:
Switch lights off when not in use
Use a washing line instead of a tumble dryer
Keep doors closed in the house to retain heat
Fill the washing machine and dishwasher all the way up before using
Use energy-efficient light bulbs
Opt for solar garden lights as opposed to electric
Ms Green said adopting her tips would ultimately "help you take better control of your finances".
She added: "Even if you start with simple steps and apply them daily, you will see the financial benefits in the future.
"It will support you to shift your money mindset and set you on the right path to improving your finances while keeping you in control of your money."