Chloe Best Money-saving tips – Helen Skelton, Jamie Oliver, Stacey Solomon and more reveal how they reduce their energy bills

Saving money will be at the forefront of many people's minds at the moment following the announcement of the October energy price cap increase – and these celebrities are no exception.
MORE: 7 simple changes to make at home to reduce your energy bills
From sharing the gadgets they love for reducing their energy bills to their savvy money and time-saving tips, discover these need-to-know hacks from Stacey Solomon, Helen Skelton and more…
Use appliances at off-peak times like Stacey Solomon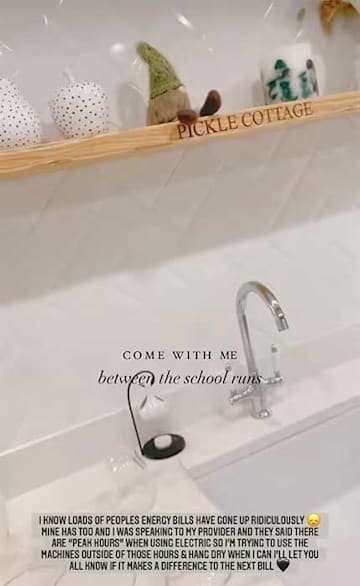 Stacey Solomon started using her appliances at different times
Stacey Solomon revealed she had started using her appliances in off-peak hours after her bills had "gone up ridiculously" earlier this year. The Loose Women star advised people to contact their individual energy providers to find out if it could benefit them, and cautioned that they should never leave appliances like washing machines on overnight as they are a fire risk.
Batch cook your meals like Jamie Oliver
Jamie Oliver has often shared advice for cooking on a budget, with batch cooking and freezing meals one of his top ways for helping to reduce expenditure. Where possible, spending time at the weekend preparing several meals and snacks can not only reduce your energy use, as you will not need to cook as often, but it could also reduce food waste and save time too.
RELATED: 7 unbelievably simple ways going green can save £100s on bills
Install a smart meter like Helen Skelton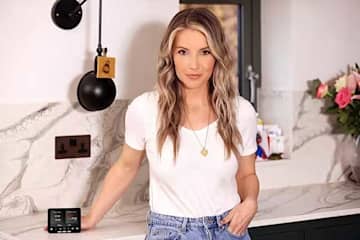 Helen Skelton said installing a smart meter is a "no-brainer"
Helen Skelton credited a smart meter with helping her to manage her bills as she can see what she is spending in real-time. The Strictly Come Dancing contestant said installing one of the devices is a "no-brainer" at a time when many of us are concerned about our bills.
Invest in insulation like Kevin McCloud
Grand Designs host Kevin McCloud revealed that loft insulation can be a good place to start when it comes to reducing your energy bills, stating that while you will have to spend money on the installation, it will quickly provide a return on investment.
"If you put in an extra four inches / 100mm of loft insulation in your house, that pays for itself within two weeks. Why wouldn't you do that? Or put the third layer on for that matter, that also pays for itself quickly," Kevin told Real Homes.
Try a weighted blanket like Kourtney Kardashian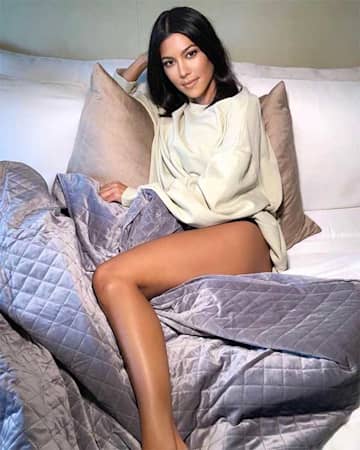 Kourtney Kardashian loves weighted blankets
Stars including Kourtney Kardashian have raved about weighted blankets for improving sleep and helping anxiety, but they may also allow you to reduce your heating use if you layer one over your duvet at bedtime, reportedly feeling like a warm hug. A worthwhile investment ahead of the winter months.
Like this story? Sign up to our HELLO! Mail newsletter to get other stories like this delivered straight to your inbox.