American households could see their energy bills increase in the coming months, as the federal government warned that the price of electricity is expected to continue rising over the winter.
The U.S. Energy Information Administration forecast the average price of electricity for residential consumers could reach 15.86 cents per kilowatthour in the second quarter of 2023, a 5.17 percent increase from the second quarter of this year. Electricity prices on average for 2022 are expected to rise 7.5 percent from 2021.
Energy experts at EnergySage, a Boston-based online marketplace specializing in solar energy systems, told Newsweek that prices are rising by as much as 64 percent in some states year-on-year.
National Grid announced plans to increase electricity rates in Massachusetts from November 1: "In total, the monthly bill of a typical residential electric customer using 600 kWh (kilowatt-hours) will increase from $179 in the winter 2021-2022 season, to approximately $293 for the winter 2022-2023 season."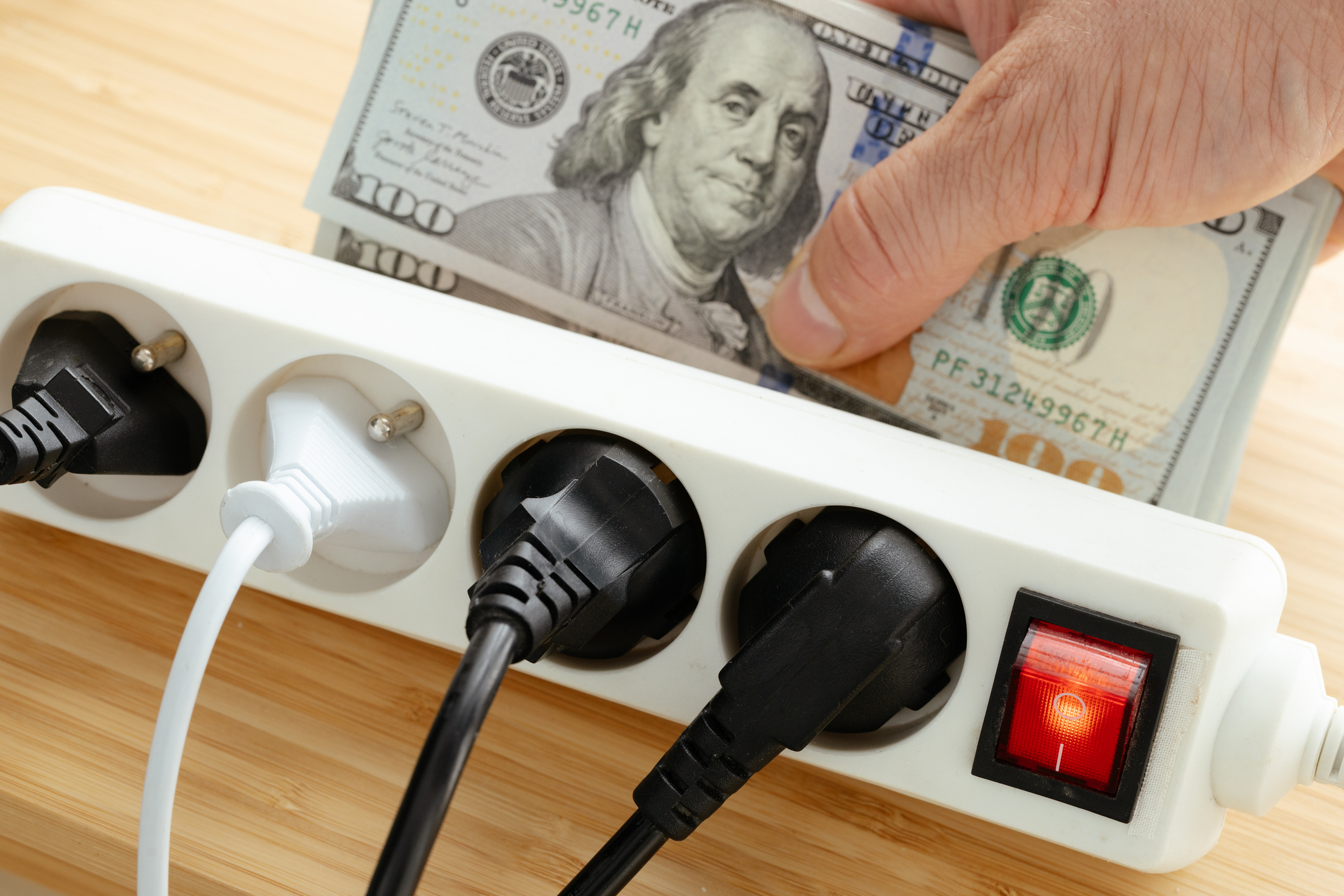 More Americans may be growing concerned about the affordability of their bills this winter, as research from online loans marketplace LendingTree showed that 32 percent have paid a bill late in the past six months, with over half using their overdraft to pay essential bills and two thirds saying they're struggle to afford at least one of their bills.
Nick Liberati, communication manager for EnergySage, said: "A number of factors influence how much a typical household could save, such as the upgrades being made, whether or not you're replacing a less efficient system, what energy prices are in your area, where you live, etc."
But, he added that there are many different ways to reduce your household's energy use and reduce the cost of power to your home.
1. Start With a Home Energy Audit
Liberati says the best place to start is for homeowners to complete a home energy audit to assess their overall energy consumption and identify energy efficiency measures.
"An energy auditor will assess where your home is losing the most energy, and then propose improvements that'll help save energy—and reduce your utility bills," he said.
"And depending on where you live, your energy audit could be free, as a lot of utility companies, nonprofits or governmental organizations will cover the cost."
Some of these programs will not only cover the cost of the audit, but also provide households with energy-saving products and installations at a significantly reduced price, or potentially for free, Liberati added.
"Here in Massachusetts, the Mass Save program covered 75% off the cost for my insulation needs."
2. Insulate Your Home
Insulation plays a key role in lowering utility bills by retaining heat during the winter and keeping heat out during the summer. If you have the spare cash to upgrade your home, you could save on your bills in the long run.
"The level of insulation you should install depends on the area of your house," Liberati said.
"Your attic, walls, floors, basement, and crawlspace are the five main areas where you should consider adding insulation."
3. Sign Up for Community Solar
If you have been waiting for the excuse to begin the switch to renewable energy, Liberati suggests checking out any community solar programs in your local area which could help you cut the costs for a fraction of the price of installing your own solar panels.
"Community solar allows anyone with an electricity bill to benefit from solar energy and ease their electricity burden without installing anything on their property or adjusting their consumption habits.
"It works like this: a large-scale solar farm (those big fields of solar panels you've seen alongside highways) feeds electricity to the local grid."
Homeowners who have projects they're eligible for can purchase a portion of the power produced, usually through a subscription, and receive a discount on their electricity bills.
Liberati added: "Most community solar subscribers save around 10 percent on their annual electricity costs, and there's usually no cost to sign up."
4. Install Rooftop Solar Panels
Reducing your energy is one thing, but producing your own electricity can cut your costs even further if you have enough funds available to commit to the long-term investment.
"Obviously this one isn't as easy or affordable as the others, but installing solar is one of the smartest ways to save," Liberati said.
"Solar panels generate electricity for 25+ years, and the average solar homeowner can pay off their solar investment in just 8-10 years depending on where you live.
"And thanks to solar loans and the extension of the federal solar tax credit included in the IRA bill, solar is far more accessible than ever before."
Ten Ways to Cut Down on Your Energy Consumption
1. Replace your traditional light bulbs with efficient LEDs.
2. Install a programmable thermostat or a smart meter.
3. Switch to energy efficient kitchen appliances.
4. Install energy efficient windows and upgrade your HVAC [heating, ventilation, and air conditioning] system.
5. Wash your clothes in 120° F water rather than 140° F.
6. Do maintenance checks on your appliances and replace air filters.
7. Eliminate drafts and keep interior doors closed when heating your home.
8. Run your ceiling fans in reverse.
9. Don't leave electrical appliances on stand-by overnight.
10. Double-check your bill to ensure you are paying the correct rates.