It isn't uncommon for people to have money on their minds during the first month of the year. These days, however, times are harder due to the cost of living crisis. With inflation and interest rates on the rise, potential lay-offs, and sky-high energy bills to pay, there may not be much disposable income left for the average individual.
Newsweek has reached out to multiple money-saving experts to find out how to cut costs and save during these challenging times.
How To Save Money In Inflation
The country can be seen forking out more than ever as household bills, food, and gasoline prices have dramatically increased.
The annual inflation rate in the United States has increased from 3.2 percent in 2011 to 8.3 percent in 2022, according to Statista.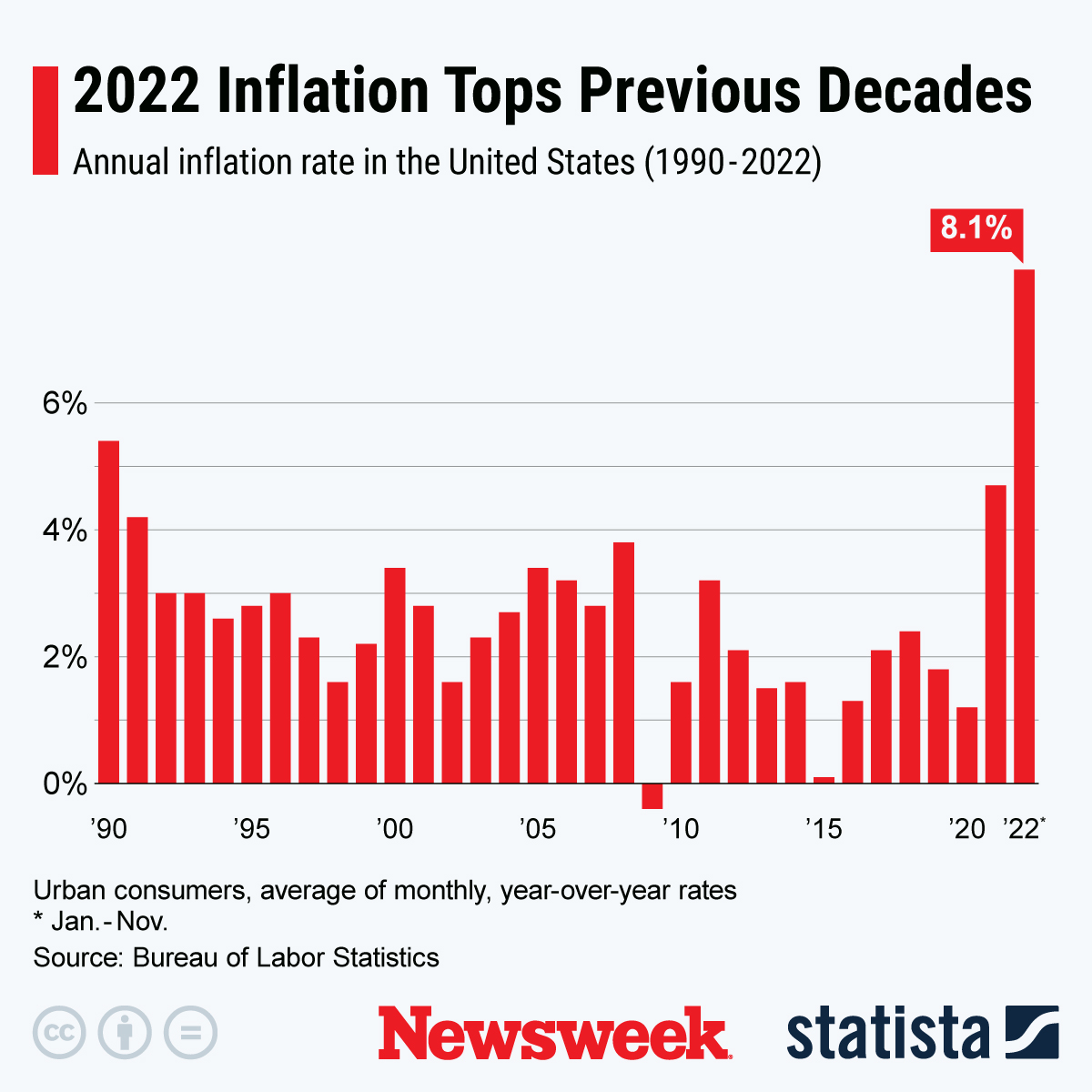 Bills may be inevitable, but they can be reduced. Chris Motola, an economic and financial analyst, suggested living with a roommate or partner to cut costs.
Speaking to Newsweek, Motola said: "This may not be actionable for everyone, but with housing and utility costs as high as they are, sharing living space is probably one of the quickest ways to place hundreds of dollars back in your pocket each month."
Motola, who works for small business comparison site MerchantMaverick.com, also recommended reducing commuting costs to avoid paying $4+ per gallon.
"Gas is still pretty expensive, so anything you can do to reduce the number of trips you're taking each week can save you a decent amount of money. Whether this means negotiating a partial work-from-home situation or carpooling," he said.
How To Budget In The Cost Of Living Crisis?
Recently, a survey found that half of the millennials regularly run out of money and turn to family or credit cards for financial support. Prudential Financial, a global financial service, surveyed 4,796 American adults and found that half of the respondents had less than $500 or no emergency saving funds.
The results also revealed that almost 70 percent of millennials and Gen Z do not stick to a budget.
Newsweek reached out to Roslyn Weems, a wealth, savings, and money expert based in New Hampshire. She is also the principal of Wealth Consortia, an investment strategy and education firm, and has provided some top tips on how to manage your money:
Make a budget. It has to be repeated, but budgeting guarantees you know everything there is to know about your financial portfolio. Once you do, then you can take the best action to eliminate the waste and begin to grow your money.
Plan your spending cuts meticulously. It works like a charm (having your budget completed will help tremendously when you do this).
Eliminate subscriptions. If you have subscriptions that are not being used or are too costly, think about ending them.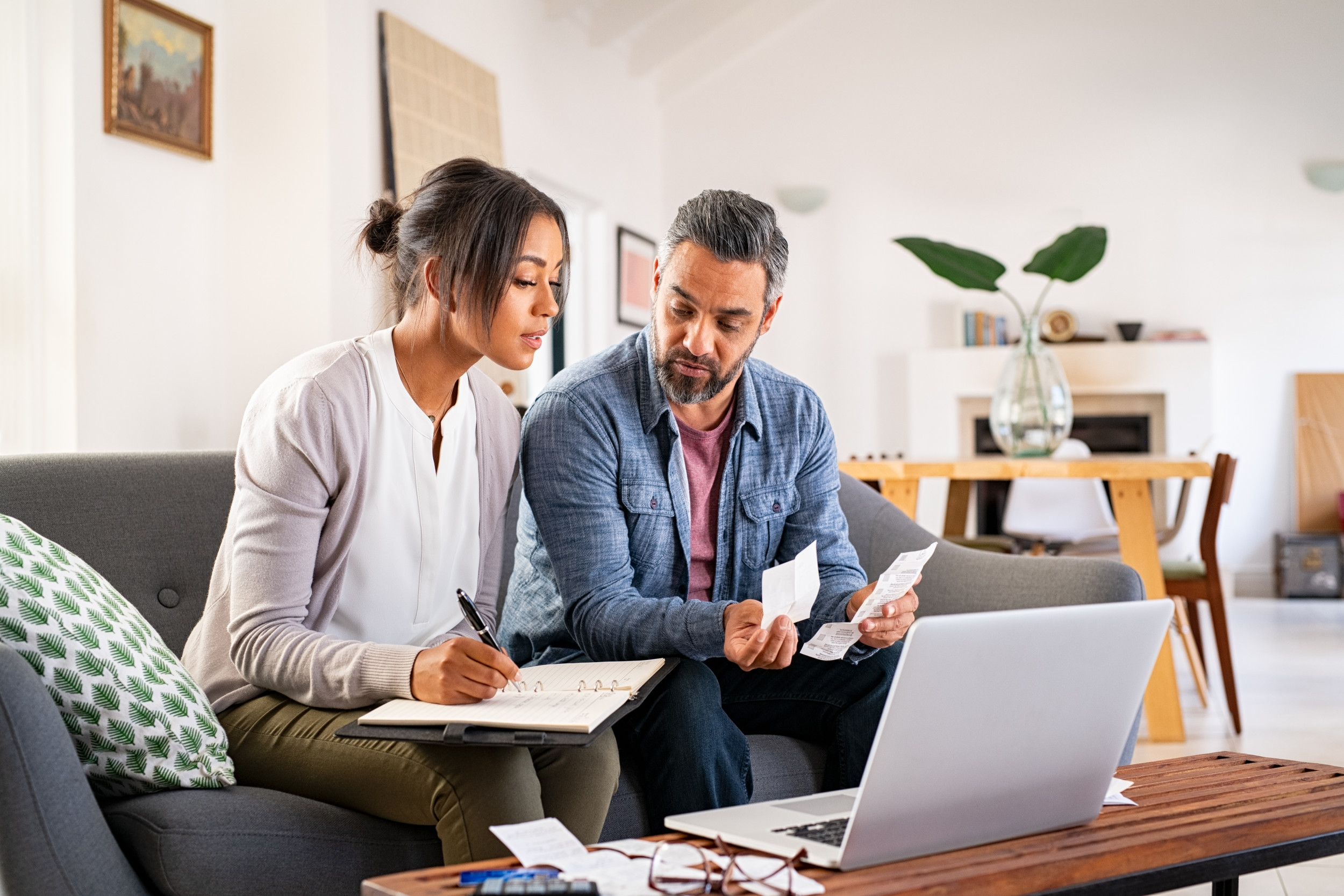 How TikTok's "No Spend" Trend Can Actually Help You Save Money
Motola has advised tracking your spending—this can be done using financial management apps that will give you a detailed report to help you spend wisely, and you can even set daily reminders to update your account for the day's transactions.
"While this won't directly save you any money, being conscious of what you're spending within a given time interval tends to make you more judicious about your spending. You can get as granular as you can stand with your tracking, or even just track your total expenditures in aggregate each month," said Motola.
Weems suggested a "no spend" month. This involves only spending what you need for 30 days. She has provided the following tips to help achieve this:
Find free fun things to do such as scenic walks or free exhibitions.
Utilize free gaming apps.
Cook and eat all meals at home.
Cancel subscriptions and use free apps.

TikTokers may be familiar with this idea as the hashtag 'no spend challenge' has been viewed 71.1 million times.
Weems told Newsweek: "You can be entertained—just find free ways for a solid 30 days. You'll be amazed at how much you save!" She also advised ditching restaurants, stating: "Social media offers great inspiration, hacks, and details on how to be creative with food."
Previously, Elyse, a money coach who uses the handle @thesavvysagittarius on TikTok racked up one million views on her #nospendchallenge video with over 38,000 likes. She can be seen highlighting the days of a calendar during a non-spending month. A list of free things to do can be seen at the bottom of the page along with "stick to [a] budget" next to the word "Christmas."

'Yes, You Need To Stop Spending Money On Coffee'
Weems said one of the most common reasons people cannot save is because they haven't planned how they are going to spend their money.
She said: "Budgeting is an old, but highly effective tool that helps to measure income and output. If income and output are not measured, money cannot be properly organized and thus, saved."
Last year, Ameri Sleep, a mattress company, surveyed 1,008 U.S. adults. The results found that people aged 25 to 34 spent $167 per month on coffee. That's $2,004 per annum.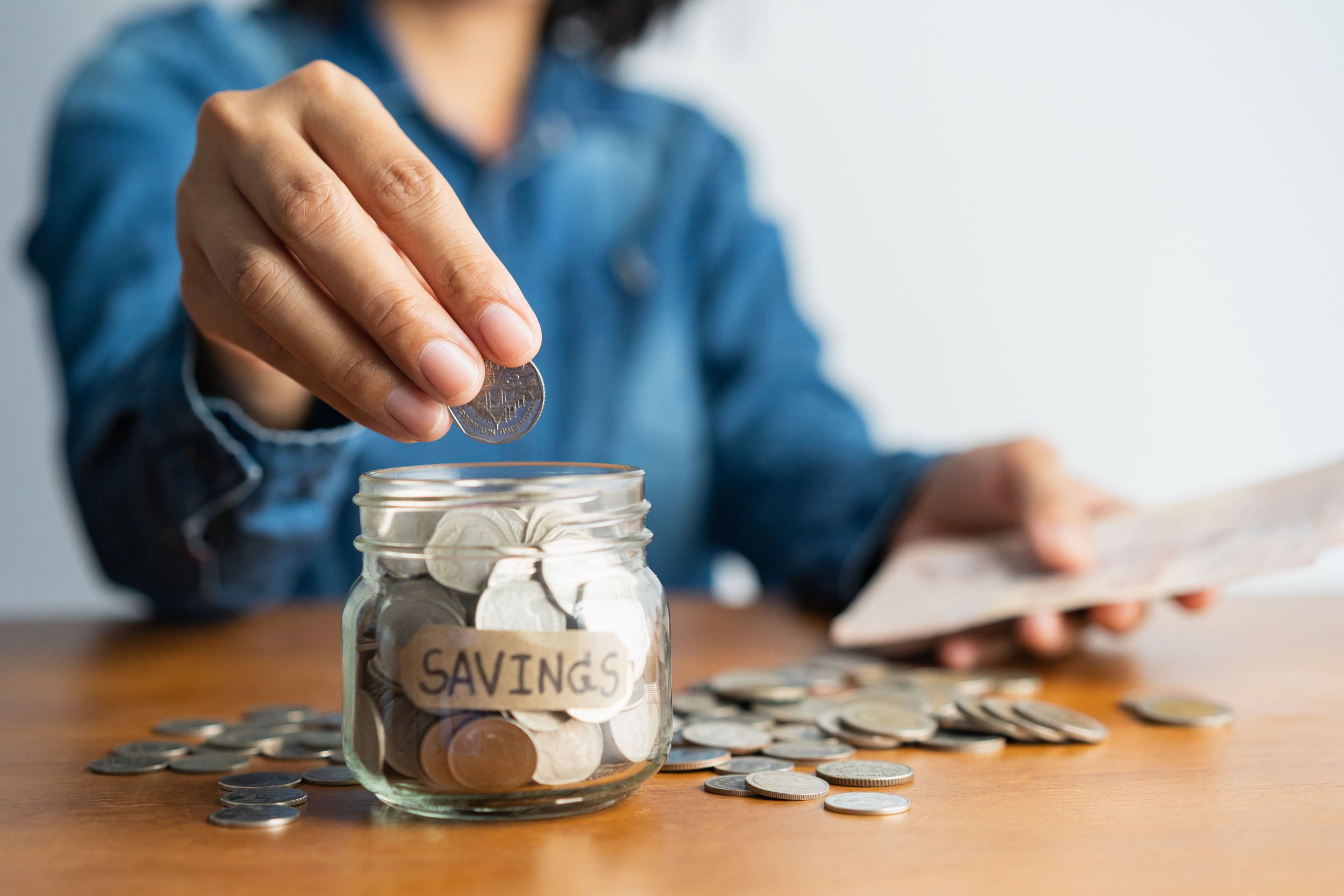 When tracking your income, you may be more inclined to spend less on things you indulge in when you see the potential for savings. Motola said that "stretching the lifespan of your material goods adds up to significant savings over time". This means going without the latest smartphone model and only replacing what is broken and needed.
Weems said: "In this increasingly uncertain economic environment, your own decision to save is your greatest superpower."
Why Creating An Emergency Fund Should Be A Top Priority
The phrase "saving money for a rainy day" is referring to an emergency fund. It is when you put money aside for a financial emergency to cover the costs of an unexpected expense such as a medical bill or home repair.
The aforestated financial survey revealed nearly 4 in 10 of both millennials and Gen Z report having no emergency savings at all.
Previously, TikTok user @rochelleadamsonbudgets shared a video highlighting how to save $1,000 in three months. The popular clip received over 323,000 views and more than 22,000 likes. Rochelle explained one can save $84 weekly, $334 per month, or $167 every two weeks to achieve the end goal.
Newsweek reached out to the president of consumer banking at UMB Bank, Abby Wendel, who shared five tips to help you build an emergency fund.
Wendel said: "Building an emergency fund also requires an understanding of what your monthly expenses are and then setting a goal to save six-nine months' worth of expenses."
The banker's top tips on how to save for an emergency fund include:
Planning upfront to achieve the goal and looking for those extra dollars to funnel into an emergency account will give consumers peace of mind.
Housing: If you're a homeowner, mortgage payments make up a big chunk of your monthly expenses. Look into refinancing your mortgage at a lower interest rate to potentially reduce your monthly payment amount. If you rent, ask your landlord about resigning your lease and locking in a lower rent amount, which may be available for longer lease durations.
Insurance: Studies have shown that drivers and homeowners may be able to save on their insurance policies by comparing rates and switching, rather than renewing. When comparing rates, consider getting quotes from regional companies as well as larger, state-wide companies.
Cut the cable: Consider dropping your cable plan and choosing one or more streaming services or reducing your channel package to save some dollars. You can also look into deals and promotions with a different provider and consider switching to a different service.
Know your rewards: To save as much as possible for your emergency fund, make sure you're not missing out on tax credits, store discounts, and other small saving opportunities that can accrue over time.
Do you have a similar monetary dilemma? Let us know via life@newsweek.com. We can ask experts for advice, and your story could be featured on Newsweek.
Update 01/13/23, 2:17 a.m. ET: This article was updated to change Abby Wendel's job title.