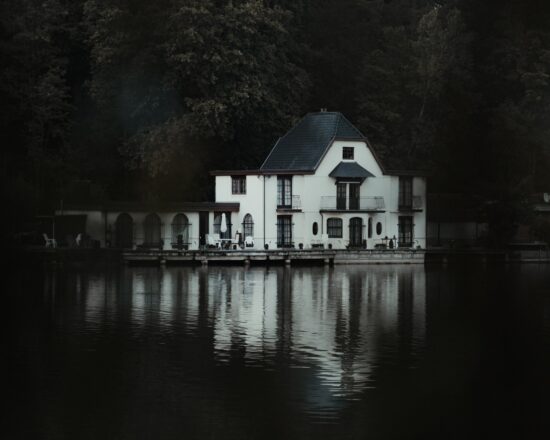 Your life is going to change a lot after retirement. Of course, how drastically it changes depends upon your own preferences and choices. Obviously, your work life changes. Moreover, you might make bigger changes such as moving to a new house. Although you'll likely do that to save money, the purchase of your retirement home is a big cost. Therefore, you'll want to start thinking now about ways for saving money on your retirement home. Here are five key tips to get you started:
1. Buy Your Retirement Home Now
In other words, don't wait until retirement to purchase your retirement home. Start doing your research now. Figure out where you want to live. Moreover, decide what kind of house you want in retirement. And then, buy the house. Doing this gets you saving money on your retirement home in a number of key ways:
You'll qualify for a better mortgage while you're still working.
Moreover, you'll likely have more spending money to make repairs and renovations to the home.
Knowing the real cost of the home will help you plan better for retirement.
You can rent out the home as second income until you're ready to retire.
Pay attention to the market in your desired retirement area. Make the purchase when it's a buyer's market.
Buying your retirement home before you retire is the number one way of saving money on your retirement home.
2. Plan for the Long-Term
In other words, try hard to envision what you'll need when you've retired. Of course, you might be spry upon first retiring. However, if you plan to live in this home until the end stages of life, then you'll want to think about accessibility, mobility, etc. Therefore, you might want to look at one-story homes, adding railings and ramps, etc. Whether you're buying your retirement home now or just setting money aside for the future, definitely take those factors into consideration. This will help you avoid those costs in the future, effectively saving money on your retirement home.
3. Don't Buy The Biggest House You Can Afford
Of course you want to live comfortable in your retirement. However, that doesn't mean that you should buy more home than you really need. In fact, consider making minimalist choices. For example, while it would be nice to have extra bedrooms for family to visit, do you really need more than one? Can you cut back on your garage space or give up the larger living room? A smaller house is not only less expensive to purchase but much less costly to maintain. As a result, you can easily start saving money on your retirement home by buying less home to begin with.
4. Use Your Retirement Home as Your Vacation Home
Here's the ideal set-up:
Pay off your current home mortgage.
Purchase your retirement home as soon as you can.
Rent out that retirement home as income until you're ready to retire.
However, when it's not rented out – or if you're doing VRBO-style rentals – then use that home as your vacation home until you retire.
First of all, this gives you a great idea of what retirement life will really be like. Additionally, you'll save on vacation costs.
5. Pay Attention to Taxes and Property Fees
Make sure that you don't just consider the cost of the house itself but everything that goes along with it. What are the property taxes? Are there any other property fees? What other tax considerations are there for this new home? If you're planning to move to a different state when you retire then it's especially important that you make sure you understand all the tax implications in that state. Planning for that in advance, and buying your hone with that in mind, can go a long way towards helping you save money.
Read More:
If you enjoy reading our blog posts and would like to try your hand at blogging, we have good news for you; you can do exactly that on Saving Advice. Just click here to get started.
Check out these helpful tools to help you save more. For investing advice, visit The Motley Fool.