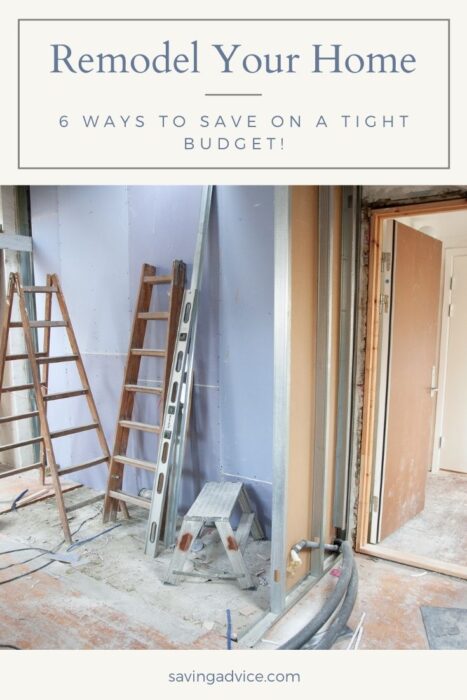 Remodeling your home can be exciting. You finally get to have the home that you dream of (or at least an improvement of the one you currently have). However, if you're not careful, a remodel can saddle you with debt. So, before you begin, be smart and follow these ways to save on a tight budget. You'll end up with an improved house that fits your finances.
Set a Budget
The most important step you can take before even beginning the project is to set a budget. If you want to remodel your kitchen but you only have $5,000 available, your remodel is going to be very different from someone else's who has $30,000 available.
When you know how much you have available, you can create a realistic remodel plan and scale down your expectations. On a smaller kitchen remodel budget, you know immediately that you can't replace all the kitchen cupboards. However, you may be able to paint them to get a fresh, new look.
Pay Cash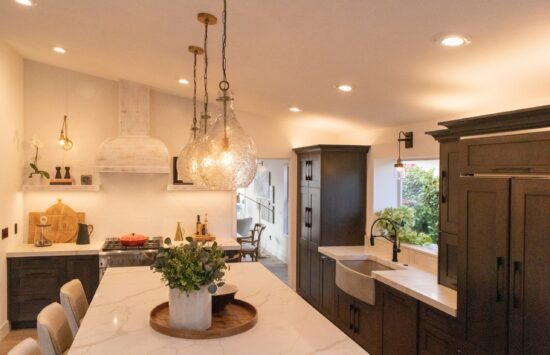 When you set your budget, base it on how much cash you have on hand for the project.
Sure, you could take out a home improvement loan or remortgage your house to pay for the remodel, but in the long run, you're just sabotaging your finances. Case in point—Karen, a family friend. Karen bought her house in 1980 for $40,000. In 1997, she was 17 years into her mortgage when she refinanced and pulled money out of the home to remodel her kitchen and expand her living room. Then, in 2004, she again refinanced and pulled equity out of the home so she could add on a garage.
Had she never refinanced, she could have easily afforded her small house payments and paid off the house in 2010. Instead, she had to delay retirement and scrimp and save to pay off the house in 2020 at the age of 71. Don't rob from future you to pay for the remodel you want now.
Probably the only time you can justify taking out a loan to remodel is if you know you're selling the house and you will recoup the money shortly and can pay off the loan in a year or two.
Do as Much of the Work Yourself as You're Able
If you're able, try to do as much of the work yourself as you can. You will want to call in experts to do things like electrical work and laying tile, unless you have experience. However, when it comes to painting the walls, you can save a ton of money by doing the work yourself.
This past winter, my husband and I finally got around to painting our 20-year-old kitchen cabinets that were so worn, the finish was rubbing off. I watched many, many YouTube videos on how to do it. That project cost me about 40 to 60 hours in sweat equity, but in the end, we only paid about $300. If we would have hired a contractor, we would have likely paid $2,000 or more based on current rates in our area.
Do Some of the Front End or Back End Work Yourself
If you have a project where you know you'll have to hire a professional, see if you can do some of the front end or back end work yourself.
For instance, one blogger had a window installed in her living room on a wall that had been previously windowless. An electrician and a window company worked on the project, but she elected to finish up the project herself by fixing the holes in the dry wall left by the electrician and changing out the trim to match the other windows in the room. This work she could easily do herself, so she did and saved herself a few hundred dollars.
Buy Discounted Materials
Going to a home improvement store and picking out whatever suits your fancy sounds fun, but it's also costly. You can trim a lot of the expense of the remodel by buying items when they're on sale or looking at places where you can buy discounted materials.
For instance, Habitat for Humanity stores sell new and gently used furniture, appliances, and building supplies at greatly reduced prices (often at 50% off brand new prices).
You can also time your purchases of new appliances at appliance and home improvement stores by making sure to shop when there is a sale. You can typically find appliance sales around Memorial Day, Independence Day, Labor Day, Veteran's Day, and Black Friday. Depending on the store, appliances may be marked down up to 30% during these sales.
Get Quotes from Several Contractors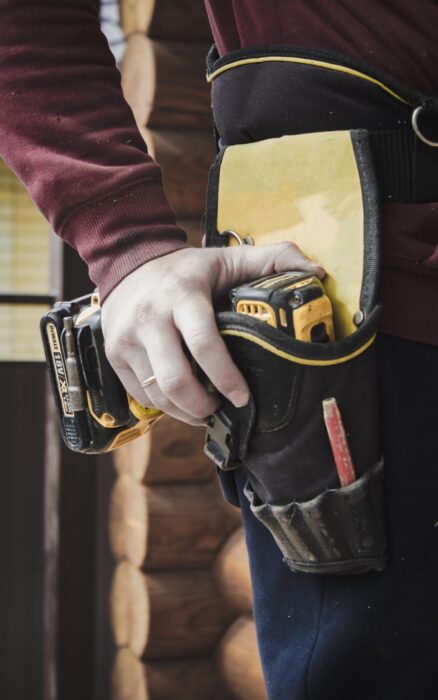 When planning your remodel, do your research. Ask friends and family who they've used to help them remodel their homes. Research those companies' reviews online.
After you've done your research, get quotes from at least three of the companies. You may be surprised how much prices vary. The blogger who had her window added found that a small mom-and-pop reputable company gave a quote half the price of the large, well-known remodeling company in the area. The time you spend doing research and getting quotes can save you a significant amount of money.
Other Tips
Beyond the above ways to save on a tight budget, keep these tips in mind:
Include a 10 to 20 Percent Cushion
When you set your budget, make sure to include a 10 to 20 percent cushion for unexpected expenses. Something might go wrong with the remodel and another person may need to be called in, raising your costs. You may find that you have to eat out more while remodeling, driving up costs. If you've built in a cushion, you won't go over budget, as is so common with remodels.
Avoid Hiring Relatives or Friends
Although relatives or friends might offer you a cheaper price, I'd recommend you avoid hiring them. If you're dissatisfied with the work, you will find yourself in an awkward position if you're working with a relative or friend. Working with outsiders makes having a client/contractor relationship easier and also helps you establish clear boundaries and expectations. Ruining relationships to save money on a tight budget isn't recommended.
Final Thoughts
If you're planning to remodel, there are many ways to save money on a tight budget. Utilizing each of these strategies can significantly cut your remodeling costs, giving you the home you want for less.
If you enjoy reading our blog posts and would like to try your hand at blogging, we have good news for you; you can do exactly that on Saving Advice. Just click here to get started.
Check out these helpful tools to help you save more. For investing advice, visit The Motley Fool.
Read More
Home Remodeling Booms in Tight Housing Markets
Home Remodeling Soon? Three Things You Must Prepare For